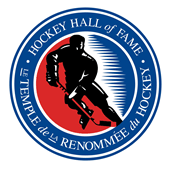 HOCKEY HALL OF FAME RELEASE



TORONTO (November 24, 2014) - It is with great sadness that the Hockey Hall of Fame, on behalf of the Quinn family, announces the passing of our Chairman, Pat Quinn, last night at Vancouver General Hospital after a lengthy illness. At this time the family requests privacy.

"We are deeply saddened by the passing of Pat Quinn", said Jim Gregory, Vice-Chairman of the Hockey Hall of Fame. "Pat is one of hockey's most respected individuals whose lifetime involvement as a player, coach and executive has made an indelible mark on the game, and our thoughts and prayers are with Sandra and all of Pat's family and friends at this extremely difficult time."