HOBEY BAKER "An American Legend". Copyright 2005 by
Emil R. Salvini and Published by The Hobey Baker
Memorial Foundation Saint Paul, Minnesota.




1983 Hockey Hall of Fame hockey card
of Hobey Baker.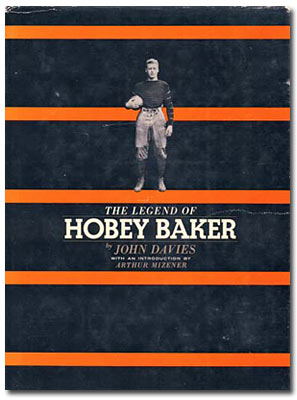 The Legend of HOBEY BAKER. Copyright 1966 by
John Davies with an introduction by Arthur Mizener.



In order to compile a 'Who's Who' section in the
National Hockey League's Guide and Record Book, players were asked to provide information on various topics, including their minor hockey career, accomplishments in other sports, ancestry, military service, and off-season employment. Here is one for Hobey Baker filled in
by Jim Hendy.




On March 25, 1987 the National Hockey League sent out this news release announcing the Hobey Baker was one of three individuals to be honoured with the Lester Patrick Trophy.