Cyclone Taylor, A Hockey Legend by Eric Whitehead. Doubleday Canada Limited, Toronto, Ontario. Doubleday & Company, Inc., Garden City, New York 1977
1911-12 Imperial Tobacco C55 hockey card of Fred "Cyclone" Taylor.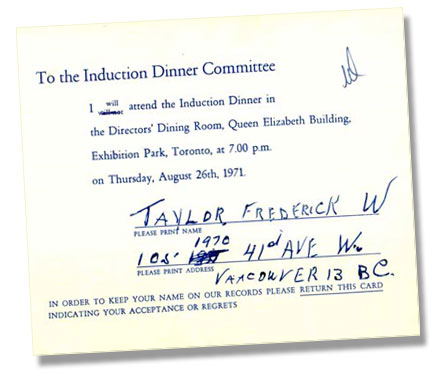 The Hockey Hall of Fame received this RSVP card from Frederick Taylor confirming that he would be attending the 1971 Induction Dinner in Toronto.
Frederick Taylor's 1909-10 player contract with the Renfrew Millionaires hockey club signed on December 17th, 1909.

Silver shovel used by Fred "Cyclone" Taylor to break ground with the official 'turning-of-the-sod' for the new Hockey Hall of Fame building that was built on the CNE Grounds in Toronto.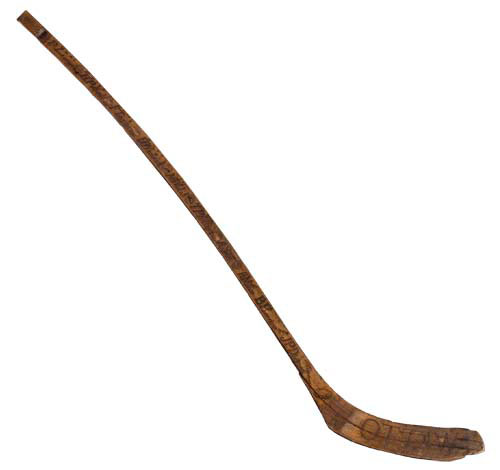 Stick used by Fred "Cyclone" Taylor during his first season as a member of the Ottawa Senators in 1907-08.