Two of Cook's hockey cards: the one on the left is a 1934-35 O-Pee-Chee card: the one on the right is a 1936-37 World Wide Gum (Hockey Picture Gum) card.




In order to compile a 'Who's Who' section in the National Hockey League's Guide and Record Book, players were asked to provide information on such topics including their minor hockey career, accomplishments in other sports, ancestry, military service, and off-season employment. Here is an actual information sheet sent to New York
Ranger forward Bun Cook.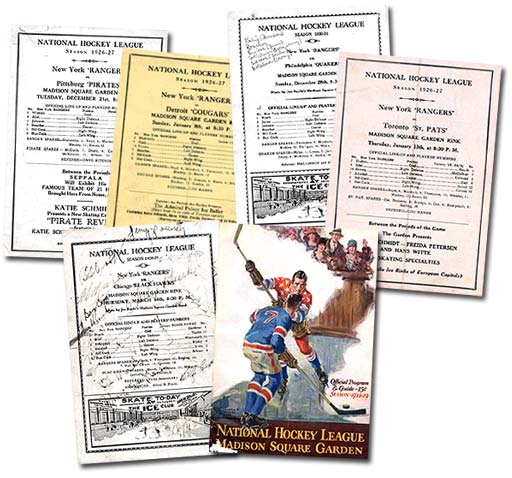 Various New York Ranger game programs ranging from the mid 1920's to the early 1930's,
one of which is signed by members of the Ranger team including Bun Cook.
| | |
| --- | --- |
| Hockey Hall of Fame player biography circa 1975 written by James Dunn summarizing the playing and coaching career of Frederick Joseph "Bun" Cook. Despite a mention of not being voted into the Hockey Hall of Fame at the time, Cook would later be inducted posthumously in 1995. | A miniature souvenir goalie stick autographed by members of the 1934-35 New York Rangers. The Rangers feature six Hall of Famers, including Frank Boucher, Earl Seibert, Lynn Patrick, Ching Johnson, plus Bill and Bun Cook. |