Hockey Hall of Fame Announces 2012 Inductees
TORONTO (June 26, 2012) — Bill Hay, Chairman and CEO of the Hockey Hall of Fame, Jim Gregory and Pat Quinn, Co-Chairmen of the Hockey Hall of Fame's Selection Committee, announced today Pavel Bure, Adam Oates, Joe Sakic and Mats Sundin have been elected to the Hockey Hall of Fame in the Player Category. The vote took place today at the annual meeting of the Selection Committee in Toronto.

"The Hockey Hall of Fame is proud to welcome these four hockey legends as Honoured Members," said Jim Gregory. "Their contributions to the game of hockey are well documented and their election to the Hockey Hall of Fame is richly deserved."

Pavel Bure, a native of Moscow, Russia, joined the Vancouver Canucks for the 1991-92 NHL season and that season won the Calder Trophy as the NHL's Rookie of the Year. A six-time NHL All-Star, he was named to the first team in 1994. As a Florida Panther, he was the NHL's top goal scorer for two consecutive seasons, from 1999 to 2001, before finishing his career with the New York Rangers in 2003.

"It is a tremendous honour to be selected to the Hockey Hall of Fame," said Bure. "Growing up I never even thought I would be able to play in the NHL, much less make it into the Hockey Hall of Fame."

Adams Oates played three seasons with RPI of the ECAC before signing as an undrafted free agent with the Detroit Red Wings in 1985. He went on to play 19 NHL seasons with seven teams, including four 100-plus point seasons. The sixth all-time NHL career leader in assists with 1,063, Oates retired in 2004.

"Growing up I was a guy who was kind of overlooked and I was fortunate to have the opportunity to go to RPI and have the time for my game to mature," said Oates. "This is a tremendous honour and I look back and realize how lucky I was to have great coaches to help me along the way."

Joe Sakic grew up in Burnaby, British Columbia, before starring with the Swift Current Broncos of the Western Hockey League, winning the CHL's Player of the Year Award in in 1987-88. Drafted 15th overall by the Quebec Nordiques in the 1987 Entry Draft, Joe moved with the team to Colorado and went on to play his entire 20-year career with the same organization. Sakic captained the team for 17 seasons, second longest in NHL history and won Stanley Cups in 1996 and 2001. An NHL First Team All-Star on three occasions, Sakic also played for Canada at three Olympic Games, winning gold and being named MVP in 2002.

"As a kid I always dreamed about making the NHL, but never really thought at all about the Hockey Hall of Fame," said Sakic. "I was fortunate to play 20 seasons, which gave me the opportunity to build on my list of accomplishments. Having great teammates and coaches was a key component of this."

Mats Sundin was born in Bromma, Sweden and was the first European born player to be drafted first overall in the NHL Entry Draft, in 1989 by the Quebec Nordiques. Mats spent 13 seasons with the Toronto Maple Leafs, becoming the franchise's all-time leader in goals with 420 and assists with 567. Sundin is the first Swedish-born player to reach 1,000 points in the NHL. He represented his home country internationally on 14 occasions, with the culmination being an Olympic gold medal in 2006.

"Three years have passed since I retired and it makes me realize how privileged I was to play my entire career in Canada, where hockey really matters," said Sundin. "Having my hobby and love for a sport become my livelihood really allowed me to live out my dream."

The 2012 Induction Celebration will be held on Monday, November 12th at the Hockey Hall of Fame in Toronto.

For more information, please contact
Kelly Masse
Hockey Hall of Fame
(416) 416-933-8212
kmasse@hhof.com
---
| | |
| --- | --- |
| | 2012 Hockey Hall Of Fame NHL Media Award Winners Announced |
Globe and Mail columnist and long-time voice of the Buffalo Sabres to be recognized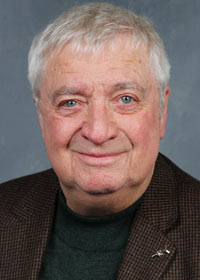 Rick Jeanneret

TORONTO (June 8, 2012) — Chuck Kaiton, President of the NHL Broadcasters' Association, and Kevin Allen, President of the Professional Hockey Writers' Association, announced today that RICK JEANNERET, the play-by-play voice of the Buffalo Sabres for more than 40 years, will receive the Foster Hewitt Memorial Award for outstanding contributions as a hockey broadcaster, and ROY MacGREGOR, a renowned national hockey columnist and author, will receive the Elmer Ferguson Memorial Award for excellence in hockey journalism.

Rick Jeanneret has broadcast Buffalo Sabres' games on radio and television since 1971. Born in St. Catharines, Ontario and raised in Terrace Bay, Rick has also worked in various capacities at CJRN Radio in Niagara Falls, Ontario. He has broadcast hockey for the Niagara Falls Flyers of the then OHA prior and during his early years with Buffalo. Jeanneret's enthusiasm and many signature calls, such as '... and Buffalo wins it in oooooovertime!', have made him extremely popular with Sabres' fans everywhere.

"This is an honour that is long overdue; Rick has been synonymous with the Buffalo Sabres," said Kaiton. "His exciting calls have thrilled hockey fans in the greater Niagara region for more than 40 years."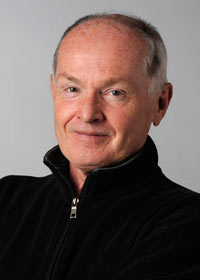 Roy MacGregor

One of the greatest hockey storytellers in the history of the game, Roy MacGregor has found a way like few others to tie the sport that unites Canada through his work in newspapers and books. Over the past four decades MacGregor has received several awards for his hockey writing. In addition to crafting beautiful descriptions of the biggest Olympic and Stanley Cup final games, MacGregor has taken courageous stands against violence and supporting creativity in hockey.

Currently a featured hockey columnist at the Globe and Mail, his career also had stops at the National Post, the Ottawa Citizen, the Toronto Star and Maclean's Magazine. MacGregor has authored several hockey books including Road Game, Home Game (with Ken Dryden), 7 A.M. Practice, The Last Season, The Home Team (nominated for a Governor-General's Award) and his most recent book, Wayne Gretzky's Ghost: And Other Tales from a Lifetime in Hockey. He's also written the massively popular children's series, the Screech Owl hockey novels. In short, he has touched hockey fans of all ages and all walks of life with his writing.

"Roy is one of the great journalistic storytellers of this generation," said Allen. "He is a masterful wordsmith, an essayist, a columnist, and truly one of the most gifted craftsmen in our profession."

MacGregor and Jeanneret will receive their awards at a luncheon presentation in Toronto on Monday, November 12th, and their award plaques will be displayed in the Esso Great Hall at the Hockey Hall of Fame alongside the 86 past award recipients.
---