14.
The highlight of any visit to the Hockey Hall of Fame is the The Esso Great Hall, the core sanctuary of hockey's proud history. Inside, double glass walls hold portraits and biographical sketches of each of the 375 Honoured Members of the Hockey Hall of Fame.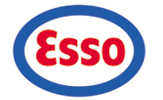 Originally built in 1885, the interior exhibition components of the Esso Great Hall underwent extensive revitalization in 2012. Though maintaining the historic elements of the building itself, the revitalization project featured the re-design and re-configuration of the exhibition space for improved sight lines and visitor circulation, new custom-built trophy showcases, enhanced multimedia content in both official languages and recognition displays to accommodate future Inductees in the next 15-20 years.
The Esso Great Hall is also home to all major NHL trophies, the greatest collection of silverware in the world of sports, including the Vezina, Hart, and Calder, stands the most famous and coveted of them all, The Stanley Cup..
You can also get high-quality prints of you and your family together with The Stanley Cup during your visit to the Hockey Hall of Fame, and even download digital copies afterwards.
The north wall of the Esso Great Hall plays host to plaques listing the Elmer Ferguson Memorial Award and Foster Hewitt Memorial Award winners. These NHL media awards, selected by the Professional Hockey Writers' and NHL Broadcasters' Association respectively, pay tribute to members of the writing, radio and television industry who have made outstanding contributions to their profession and the NHL.
On the west side of the Esso Great Hall is Lord Stanley's Vault. This specially refurbished bank vault houses the original Stanley Cup bowl donated by Lord Stanley of Preston in 1892, plus rings from the Stanley Cup that have been retired over the years.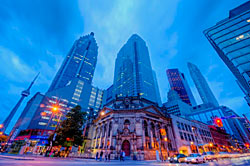 Next door is the Honoured Members Lounge, where you can relax in wing-backed chairs and listen to games called by great radio announcers of the past.

An elegant venue, perfect for banquets, dinners, receptions, meetings, and private functions. See Venue Rentals & Private Events.