For more information, please contact Sarah Talbot of the Hockey Hall of Fame at 416-933-8237.
Related Press Releases
Hockey Hall of Fame Announces 2010 Inductees
2010 Media Honourees Announced
Online Induction Coverage
Selection Committee Members
Summary of Election Procedures
Induction By-Laws
Induction Showcase section
Induction Weekend - Fri. Nov. 5th - Mon. Nov. 8th
Special events to commemorate this year's Inductees include fan forums, special guest appearances, giveaways,
contests, the annual Source For Sports Hockey Hall of Fame Legends Classic Game plus much more
Keep posted to HHOF.COM for further details.
Hockey Hall of Fame Announces 2010 Inductees
TORONTO (June 22, 2010) — Bill Hay, Chairman of the Hockey Hall of Fame's Board of Directors, Jim Gregory and Pat Quinn, Co-Chairmen of the Hockey Hall of Fame's Selection Committee, announced today that Dino Ciccarelli, Cammi Granato and Angela James have been elected to the Hockey Hall of Fame in the Player Category. In the Builder Category, Jim Devellano and the late Daryl "Doc" Seaman was elected. The vote took place today at the annual meeting of the Selection Committee in Toronto.

"The Hockey Hall of Fame is proud to welcome these five hockey legends as Honoured Members," said Jim Gregory. "Their contributions to the game of hockey are well documented and their election to the Hockey Hall of Fame is richly deserved."

A native of Sarnia, Ontario, Dino Ciccarelli played four seasons for the London Knights setting a team record for goals with 72 in 1977-78. An undrafted free agent, he made his debut with the Minnesota North Stars in 1980-81, played nine seasons with the Stars, leading the team in scoring five times. Overall, he played 19 NHL seasons with five teams recording 608 goals and 592 assists in 1,232 games played.

"This is a tremendous honour that I will cherish for the rest of my life," said Ciccarelli. "I really appreciate the support of my coaches, the fans and mostly importantly my family throughout my 19 year career."

Cammi Granato was ECAC Player of the Year three consecutive seasons from 1991-93, while playing for Providence College. She then played in Canada for the Concordia Stingers, helping that team to three Quebec titles. Granato was also a 15-year member of the U.S. Women's National Team beginning in 1990 and led Team USA to the gold medal in the 1998 Winter Olympics.

"I dreamed of being in the NHL my entire life and this certainly makes up for those dreams," said Granato. "Being amongst the first women to play at college and later at the Olympics, it certainly was worthwhile being a hockey pioneer".

Toronto native Angela James starred in the 1970's and early 1980's in the Central Ontario Women's League and was the league's leading scorer for eight seasons and MVP on six occasions. A medalist in 12 National Championships, she was MVP in eight of them. Angela has also won four world championship gold medals (1990, 1992, 1994 and 1997).

"On behalf of everyone in women's hockey, I am truly honoured," said James. "As a kid I went to the Hall and was in awe of those who had been inducted. I am delighted to to be able to join them."

In the Builder Category, long-time Detroit Red Wings executive, Jim Devellano and posthumously a founding owner of the Calgary Flames, Daryl "Doc" Seaman were honoured.

"I'd like to thank the Selection Committee for naming me," said Devellano. "This game is all about the people and since Lynn Patrick gave me my first break I've been fortunate to be associated with great people."

The 2010 Induction Celebration will be held on Monday, November 8, 2010 at the Hockey Hall of Fame in Toronto.

For more information, please contact
Sarah Talbot
Hockey Hall of Fame
(416) 416-933-8237
---
HOCKEY HALL OF FAME ANNOUNCES
2010 ELMER FERGUSON MEMORIAL AWARD
AND FOSTER HEWITT MEMORIAL AWARD RECIPIENTS
Canadiens Beat Writer and 'Voice of the Capitals' To Be Recognized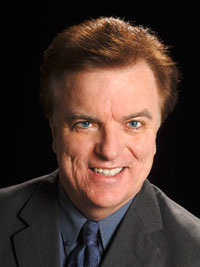 Marc De Foy, 2010 Elmer Ferguson Memorial Award Recipient
TORONTO (June 1, 2010) – Bill Hay, Chairman of the Hockey Hall of Fame, announced today that MARC DE FOY, who has covered hockey in Montreal for more than 30 years, will receive the Elmer Ferguson Memorial Award for hockey journalism. Hay also announced that RON WEBER, the original play-by-play voice of the Washington Capitals, will receive the Foster Hewitt Memorial Award for outstanding contributions as a hockey broadcaster.
Marc de Foy is a 28-year veteran in one of the most competitive hockey-writing markets in the world - Montreal. During that time de Foy has earned the respect of his colleagues by routinely breaking stories and by consistently producing honest and accurate copy. He is described by fellow Elmer Ferguson Memorial Award winner Yvon Pedneault as "a strong, diligent and hard working beat writer, more concerned with telling the story than being part of the story". For the past 16 months, Marc has been following the Canadiens and the NHL for ruefrontenac.com.
"In Montreal's challenging, highly competitive media market, Marc de Foy has been a standout performer for more than two decades," said Kevin Allen, president of the Professional Hockey Writers Association. "He's an old school reporter who breaks big stories on a regular basis. He is a man known for his classy approach, his work ethic and his devotion to telling stories accurately and professionally."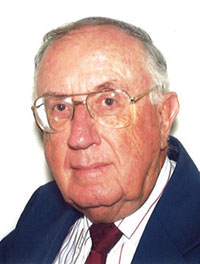 Ron Weber, 2010 Foster Hewitt Memorial Award Recipient
When the Washington Capitals joined the NHL as an expansion team in 1974, Baltimore Clippers play-by-play announcer Ron Weber was hired to be the voice of the NHL's newest franchise. The Lock Haven, Pennsylvania native called every one of the team's record-breaking 67 defeats that year. Over the next 23 years Weber never missed a regular season or playoff broadcast, talking Capitals fans through 1,936 consecutive games.
"Ron has been a key contributor to the growth of NHL hockey interest in the D.C. area over his two-plus decades as the original voice of the Capitals," said Chuck Kaiton, President, NHL Broadcasters' Association. "He is very worthy of this honour."
Weber and de Foy will receive the awards at a luncheon presentation on Monday, November 8, 2010. This year's Hockey Hall of Fame Induction Weekend will take place November 5th to 8th, culminating with the Induction Ceremony beginning at 7:00 P.M. (EST) on Monday, November 8.
Named in honour of the late Montreal newspaper reporter, the Elmer Ferguson Memorial Award was first presented in 1984 by the Professional Hockey Writers' Association in recognition of distinguished members of the hockey writing profession whose words have brought honour to journalism and to the game of hockey.
The Foster Hewitt Memorial Award is named in honour of the late "Voice of Hockey" in Canada. It was first presented in 1984 by the NHL Broadcasters' Association in recognition of members of the radio and television industry who have made outstanding contributions to their profession and to the game of hockey.