Hockey Hall of Fame Announces 2014 Inductees
TORONTO (June 23, 2014) — Pat Quinn, Chairman of the Hockey Hall of Fame and John Davidson, Chairman of the Hockey Hall of Fame's Selection Committee, announced today that four individuals have been elected to the Hockey Hall of Fame in the Player Category. In addition one individual was elected in the Builder Category and one in the Referee or Linesman category. The vote took place today at the annual meeting of the Selection Committee in Toronto.

Inductee Rob Blake

"The Hockey Hall of Fame is proud to welcome these six hockey legends as Honoured Members," said John Davidson. "Their contributions to the game of hockey are well documented and their election to the Hockey Hall of Fame is richly deserved."

Rob Blake was born in Simcoe, Ontario, and played his college hockey at Bowling Green State University from 1987 - 1990, where he was a Hobey Baker finalist in his last season before turning pro with the Los Angeles Kings. He went on to play 20 NHL seasons with three NHL teams, winning the Stanley Cup with Colorado in 2001. A 12-time NHL 40+ regular season point scorer, Blake is a member of the IIHF's elite Triple Gold Club winning a Stanley Cup, Olympic gold medal and the IIHF World Championship.

"This is a tremendous honour,"said Blake. "I am fortunate to have been around the game of hockey and have it be a key part of my life for as long as I can remember."

Inductee Peter Forsberg

Swedish native Peter Forsberg joined the NHL after playing five seasons in the Swedish Elite league. A first round selection of the Philadelphia Flyers in the 1991 Entry Draft, he played 14 NHL seasons and was the NHL's Rookie of the Year in 1995. A two-time Stanley Cup champion in 1996 and 2001 with Colorado, Forsberg also won the Hart Trophy in 2003. He won IIHF gold medals in 1992 and 1998 and the Olympic gold medal in 1994 in Lillehammer, Norway.

"It's been a good run and I wouldn't change places with anybody," said Forsberg. "Joining Borje Salming and Mats Sundin in the Hall of Fame as the third Swedish member makes it especially gratifying for me."

Inductee Dominik Hasek

Goaltender Dominik Hasek played nine seasons professionally in the Czech League before joining the Chicago Blackhawks during the 1990-91 season. A six-time Vezina Trophy winner as the NHL's best goaltender, he also won the Hart Trophy as the league's MVP in 1997 and 1998 - the first time a goaltender had won that trophy since Jacques Plante in 1962. He won Stanley Cups in Detroit in 2002 and 2008 and also won an Olympic gold medal in 1998 in Nagano, Japan.

"After I retired I really began to appreciate what the game did for me," said Hasek. "My goal was just to make the NHL, and achieving this recognition is far beyond what I could have imagined."

Inductee Mike Modano

A native of Livonia, Michigan, Mike Modano played his Junior hockey with the Prince Albert Raiders of the WHL where he was drafted first overall in the 1988 NHL Entry Draft by the Minnesota North Stars franchise, with whom he played 21 of his 22 NHL seasons. Modano holds the NHL record for most goals (561) and points (1,374) by an American-born player. An Olympic silver medalist, he also led the Dallas Stars to the Stanley Cup in 1999.

"When I played I always hoped that I could make an impact on the game, both on and off the ice, and this honour recognizes that," said Modano. "I love this game and as an American born player, I owe a lot to the people in Prince Albert who helped me take my game to the next level."

Inductee Pat Burns

In the Builder Category, Pat Burns was elected. After a 17 year career as a police officer, Pat coached the Hull Olympiques of the QMJHL for four seasons. From there he progressed to the Sherbrooke Canadiens of the AHL in 1987. In 1988, he began his 14- year NHL coaching career with the Montreal Canadiens - winning the Jack Adams Award as the NHL's Coach of the Year in his first season. With a career .573 winning percentage, Pat also won the Stanley Cup with New Jersey in 2003. Pat passed away on November 19th, 2010 in Sherbrooke, Quebec.

Inductee Bill McCreary

"It's a great day for me and my family," said Line Gignac Burns (Pat's widow). "I'm speechless and tremendously happy. Pat would be proud and this is well-deserved."

In the Referee and Linesman category, Bill McCreary was elected. After playing Junior A hockey, Bill joined the NHL in 1984. He officiated 1,700 regular season NHL games and 297 NHL playoff games before ending his career on April 2nd, 2011 in Washington, D.C. Internationally, Bill worked the 1998, 2002 and 2010 Olympic Winter Games, including the gold medal games at all three tournaments.

"I was fortunate living in Guelph to be encouraged to get into officiating by some of the NHL greats that were involved in the game there, "said McCreary. "Just as with the players, being in the Stanley Cup Final is the goal of any official and I'm pleased that I was able to have that recognition on several occasions."

The 2014 Induction Celebration will be held on Monday, November 17th at the Hockey Hall of Fame in Toronto.

For more information, please contact
Kelly Masse
Hockey Hall of Fame
(416) 416-933-8212
kmasse@hhof.com
@kellyhockeyhall
---
| | |
| --- | --- |
| | 2014 Hockey Hall Of Fame NHL Media Award Winners Announced |
TORONTO (June 5, 2014) — Eric Duhatschek, Vice-President, Professional Hockey Writers' Association, and Chuck Kaiton, President of the NHL Broadcasters' Association, announced today that KEVIN ALLEN will receive the Elmer Ferguson Memorial Award for excellence in hockey journalism and PAT FOLEY will receive the Foster Hewitt Memorial Award for outstanding contributions as a hockey broadcaster.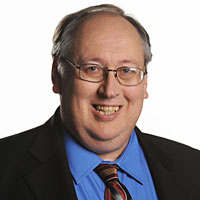 Kevin Allen

Kevin Allen has been USA Today's hockey expert since 1986, and is the only writer to make Hockey News' Top 100 list of most influential people in the sport each year of the list existence. In 2013, Kevin received the Lester Patrick Trophy for outstanding service to hockey in the United States, only the fifth media member so honoured since the award debuted in 1966. He has also written 17 hockey books.

Over the past three decades Allen has covered 600 NHL playoff games, eight Olympics, and 27 Stanley Cup finals, plus Canada Cups, World Cups and World Championships.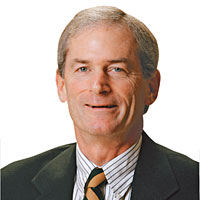 Pat Foley

"Kevin has managed a neat trick over the years, writing definitive and authoritative hockey commentary in a publication that requires its writers to be tight and bright," said Duhatschek. "Kevin is the most well-connected of the U.S. based writers and was an 'insider' long before the term became ubiquitous."

Television play-by-play announcer Pat Foley - the voice of the Chicago Blackhawks - is now in his 31st season with the team. The Illinois native began his broadcasting career as a student at Michigan State University, calling baseball and hockey games for the school. Since his professional debut with the International Hockey League's Grand Rapids Owls in 1977, Foley has won three Emmy awards and was inducted into the Chicagoland Sports Hall of Fame in 2002.

"Pat Foley is extremely worthy of this distinction," said Kaiton. "This legend's voice and style have been a unique part of Blackhawk hockey for almost four decades."

Foley and Allen will receive their awards at the Hockey Hall of Fame NHL Media Awards Luncheon presentation in Toronto on Monday, November 17th, and their award plaques will be displayed in the Esso Great Hall at the Hockey Hall of Fame alongside the 90 past award recipients.
---