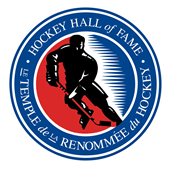 VAN RIEMSDYK'S BROKEN, HISTORY-MAKING STICK RECOVERED
Stick used to score 20,000th goal in Toronto Maple Leafs history going to
Hockey Hall of Fame
On Tuesday December 19, 2017 James van Riemsdyk scored his 16th goal of the year on a power play as the Maple Leafs defeated the Carolina Hurricanes 8 to 1. The historic game marked 100 years of Toronto Maple Leafs hockey.
Van Riemsdyk's goal was more than just the 4th goal of the game. It was also the 20,000th goal in Toronto Maple Leafs history.
As the game went on, van Riemsdyk received a penalty in the 1st period and broke the history-making stick on the play. Not realizing the significance, the broken stick was discarded.
The Hockey Hall of Fame, with assistance from Air Canada Centre staff, managed to recover the broken stick. It will be on display with the 20,000th goal puck at the Hockey Hall of Fame.
"A special thanks to the staff over at the Air Canada Centre for helping the Hockey Hall of Fame recover this important part of Toronto Maple Leafs history," said Philip Pritchard, Curator, Hockey Hall of Fame.
The stick and puck will be on display in the New Year; a follow up advisory will be sent out.