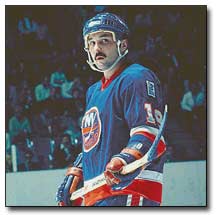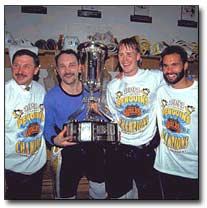 (April 29, 2002) -- "Every player is unique. You have to find out how each player thinks. Some have to be shown; some have to be told; some have to see; some have to experience." Such is the credo of coach Bryan Trottier of the Colorado Avalanche who has become as successful behind the bench as he was on the ice. His own experience as a coach, though, started early in his playing days. "I've coached my whole life," he explained matter-of-factly.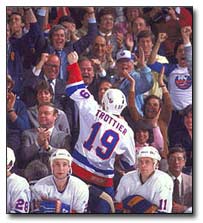 "Players would come to the team and want to know the system. They'd ask me about conditioning, how to train in the off-season. They'd listen to what you said, did what you did, and I led by example. I was coaching all the time." Makes sense, except that surely not many players were aware of this while at the same time leading the league in scoring and winning Stanley Cups as well. That, for most, would be enough.

While that kind of coaching was part of Trottier's life as a player, though, he also admitted there was a time he thought of the role in a more formal way. "I guess it was in my first year in Pittsburgh that I became aware of coaching as something I might like to do," he went on. "I saw the various roles of a first-line centre, second-line centre, third-line centre. I started to watch the game with a different eye from the bench. In my last year [1993-94] I did a lot of soul searching. Did I want to play? Not really. My back was sore all the time. I had taken a year off, but I came back because I missed being on the ice, most of all."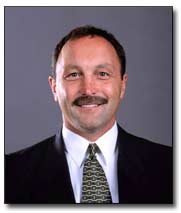 And so, he put out the feelers. "I called Craig [Pittsburgh GM Patrick] and asked him about being a playing coach. He loved the idea, and I thought this was an exciting time for me. It was a great opportunity and it was what I wanted to do." So, he went to the farm in Portland, learned the ropes, and made his way back to the NHL. "Craig told me I'd be riding the buses. It wasn't a glamourous life, but I said fine. Eddie Johnstone told me to keep learning [in Portland]. You're behind the bench every night. I still learn every day. I love it."
The Trottier attitude, built upon incredible success as a player, is no doubt headed toward a head coaching job in the NHL one day. In the meantime, he's helping Colorado in its drive to a third Cup since 1996 and a second consecutive championship under head man Bob Hartley.
- Andrew Podnieks is the author of numerous books on hockey including the current The Essential Blue & White Book. He is also a regular contributor to Leafs.com and managing editor of A Day In The Life of the Leafs to be published in the fall of 2002.