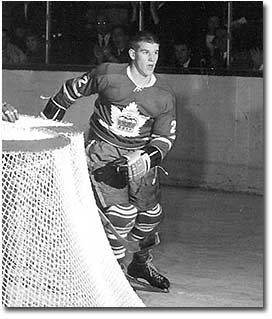 Bobby was added to the Toronto Marlboros for an exhibition contest against the Russian National Team on December 14, 1965. Although Bobby played well in his first international competition, the Marlboros were spanked by the older Soviets.

(May 4, 2004) -- Although most often remembered wearing the black and gold of the Boston Bruins, Orr also looked terrific in red and white representing Canada internationally, and reached one of the many pinnacles of an extraordinary career during the Canada Cup in 1976.

Bobby first played for Canada as a junior, joining the Toronto Marlboros on December 14, 1965 in an exhibition game against the visiting Russian National Team in which the Canadians were soundly defeated.

In 1972, Bobby was selected to play for Team Canada in the Summit Series versus the Soviet Union. Although unable to participate due to knee surgeries, Bobby stayed with his teammates, practising and encouraging through the eight game tournament.

"What that team did, I don't think there has been a greater feat in sports," said Orr. "They had to win three of four in Russia under terrible conditions." Team Canada '72, Orr included, was selected Canada's team of the century in a poll conducted in 1999 by Canadian Press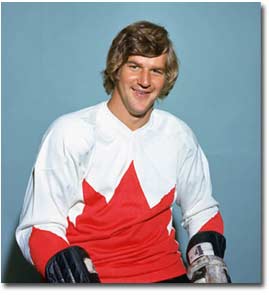 Knee surgery prohibited Orr from participating in the 1972 Summit Series that pitted Canada versus the Soviet Union. Yet, he traveled and practised with the team and is considered an integral part of Canada's Team of the Century.

Bobby's participation in the inaugural Canada Cup in 1976 was his final hurrah. Hampered by injuries and having played just ten games the previous season, Orr demonstrated the determination of a man possessed. He led Team Canada to victory, contributing to the formidable attack with nine points, tying Soviet forward Victor Zhluktov for the tournament's scoring lead. Orr was named the most valuable player in the 1976 Canada Cup series.

Spectators appreciated how great both the team and the tournament were, but no more so than the players themselves. "I was a member of eight Stanley Cup teams," stated Serge Savard, "But the best team I ever played on would have to be the '76 Canada Cup team with Bobby Orr."

Kevin Shea is Manager, Special Projects and Publishing at the Hockey Hall of Fame.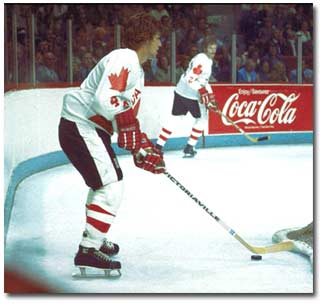 It is nearly impossible to isolate one zenith in a career that consisted of so many, but Orr's most valuable player designation during the 1976 Canada Cup showed Bobby at his absolute best.