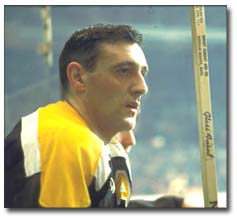 (February 18, 2002) -- The irony about records being broken is that once set, they seem untouchable and one can't imagine them ever being broken. When Maurice Richard scored 50 goals in 50 games in 1944-45, it seemed he had reached the pinnacle. After all, he scored most of his goals against wartime replacement goalies. But then Bernie Geoffrion tied the record and Bobby Hull eclipsed it in the 1960s. Then Phil Esposito came along and destroyed it, scoring 76 goals and 76 assists in 1970-71.

"I could never have broken the record without my teammates," he stated flatly in an exclusive interview with hhof.com, "from Bobby Orr to McKenzie, from Hodge to Cashman, from Bucyk to Cheevers. Without them, I couldn't have done it in a million years."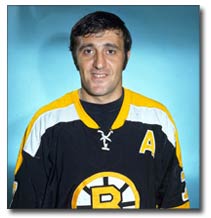 Espo set the record in the quiet of the Los Angeles Forum before the usual half-empty house of those days. "There was relatively nobody in the building for the game," he recalled. "Teddie Green shot the puck and I tipped it in for the goal. I celebrated the goal the same as I did for any other goal."
Esposito remained sane and confident game in, and game out by keeping a level head and playing the game. "My target every year was just to survive," he said, dismissing the notion of setting targets prior to each season as a means of self-motivation.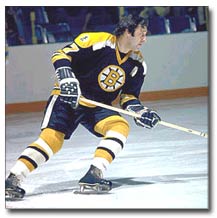 "On the ice, I would blank out everybody and everything. I didn't think of anything but the game itself. I just played the game with as much passion as possible." That passion came in handy as he became a greater and greater scorer. He lost his anonymity, and coaches did whatever they had to in order to try to shut him down.
"They put more checkers on me, defensemen followed me more around the net, stuff like that," he admitted. "I didn't like it when they held my stick. They started doing that a lot. The refs didn't call interference back then as much as they do today. I would've liked that."
Of course, Esposito's was both an astounding record and one that was itself shattered, by Wayne Gretzky in 1981-82 when he scored a miraculous 92 goals. That record, at least for now, still stands.
- Andrew Podnieks is the author of numerous books on hockey including the current The Essential Blue & White Book. He is also a regular contributor to Leafs.com and managing editor of A Day In The Life of the Leafs to be published in the fall of 2002.