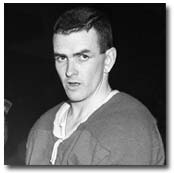 (April 15, 2002) -- "Growing up, your dream is always first to play in the NHL and then to win the Stanley Cup." So began Dave Keon's explanation why that first Cup for him--1962--was such an important day in his life. "It was only my second year in the NHL. We had guys on our team who had played twelve, thirteen years and it was their first as well. I felt so extremely fortunate."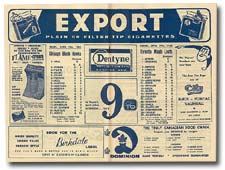 The centrefold of the Game 5 1962 Stanley Cup Final program. The Maple Leafs defeated Chicago 8-4 that night and went on to capture the title three days later.

He may have been only 22 at the time, but he was one of the main reasons the Leafs were able to beat defending-Cup champions, Chicago, in six games. Keon had 26 goals during the season and another five in just 12 playoff games. In 1967, he won his fourth Cup with this dynasty and won the Conn Smythe Trophy for his outstanding play. "I think of how well we played for a month, April and into May," he recalls. "We played so extremely well as a team."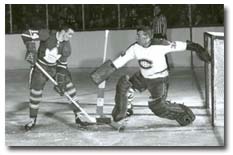 Dave Keon goes to his backhand
against Montreal Canadien goalie Lorne "Gump" Worsley.

By then, the Leafs were icing the oldest winning team in NHL history and facing two great Montreal goalers--veteran Gump Worsley and rookie Rogie Vachon. "It didn't matter to us who was in net," Keon stated. "We knew he [Vachon] must have been capable or Montreal wouldn't have him in there."

Was there a turning point in that series? "The turning point was when we got the third goal," he says with both humour and earnestness, for the third goal was scored with just over a minute to play in the deciding game. "Up until then, Montreal was right in it and charging. Nothing had been decided at all."

- Andrew Podnieks is the author of numerous books on hockey including the current The Essential Blue & White Book. He is also a regular contributor to Leafs.com and managing editor of A Day In The Life of the Leafs to be published in the fall of 2002.