The experience of watching both of his parents die of cancer left an indelible mark on Cam Neely. Just before finding out he'd been traded to the Boston Bruins from Vancouver, his Mom, Marlene, was diagnosed with colon cancer and his father, Michael, with brain cancer. His mother died in 1987 and his Dad in 1993 while visiting Cam in Boston. Although Cam was awarded the Masterton Trophy for perseverance, sportsmanship and dedication to hockey, that season, having scored 50 goals in 44 games after enduring career-threatening injuries, the award could just have easily been awarded to Neely for the pain he suffered in losing his parents. Through the Bruins' seasons, Cam found time to fit occasional visits to his parents in British Columbia between games.

Cam had also been a caring and frequent visitor to children's hospital wards in his role as an NHL star, and found the visits to kids' cancer wards particularly rewarding, if not a little unsettling.

These experiences spawned the inspiration to help others living with cancer and in 1995, Cam and his siblings initiated the non-profit Cam Neely Foundation for Cancer Care to raise funding to help those struggling with the debilitating disease. "Our goal was to be completely patient-focused and family-focused," Cam said. Originally funded by Cam through his hockey and business connections, the Boston-based Foundation has raised more than $16 million since its inception to provide support (and hope) to cancer patients and their families.

One of the first ventures of the Foundation was the building of Neely House in 2000. Because of his stature within the community, Neely was able to raise $2 million for construction and $3.5 million for operating costs of the bed and breakfast-type home away from home. The location, constructed within Tufts Medical Center, provides lodging for families of cancer patients as they face batteries of tests and treatments.

But it didn't end there. The Neely family has since established several other ventures. The Neely Center for Clinical Cancer Research provides cancer patients with quicker access to new cancer studies and treatment. The Neely Cell Therapy and Collection Center provides a comfortable setting for patients and donors involved in stem cell transplants. The Neely Pediatric Bone Marrow Transplant Unit, in the process of being built, will house families of young cancer patients going through the long process of a bone marrow transplant. Also in development is the Michael Neely Center for Brain Tumor Care and Research.

Because cancer affects an entire family, as Cam sadly discovered, he has been on a mission to assist those patients and their families in finding comfort and support during an ordeal none chose to endure, and although 50 goals in 44 games and All-Star appearances are outstanding, his true career pinnacle has been the ability to use his hockey career to establish the Cam Neely Foundation for Cancer Care.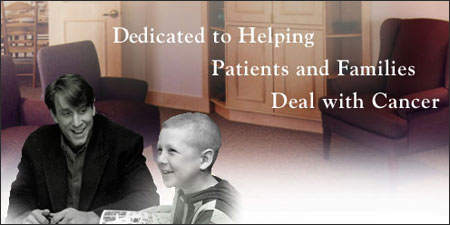 Launched in 1995 in Boston, Massachusetts, The Cam Neely Foundation for Cancer Care has risen over $16 million from donations of all sizes.
Kevin Shea is the Hockey Hall of Fame's Editor of Publications and Online Features.