The 1979-80 and 1982-83 New York Islanders the Stanley Cup engravings.
The first and last Cup victories for then Islanders general manager Bill Torrey.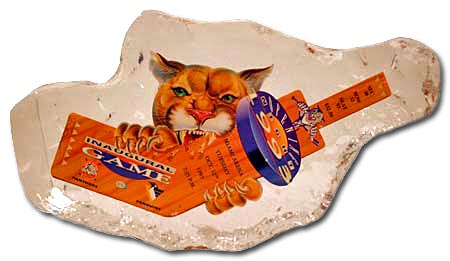 Commemorative ticket from the Florida Panthers inaugural home game at the Miami Arena against the Pittsburgh Penguins on Tuesday October 12th, 1993. Bill Torrey was introduced as the team's president on April 19, 1993.



A 1982 Stanley Cup Finals button. Bill Torrey's New York Islanders would defeat the Vancouver Canucks in four games to capture their third consecutive title.




Bow-tie worn by New York
Islanders general manager Bill Torrey.