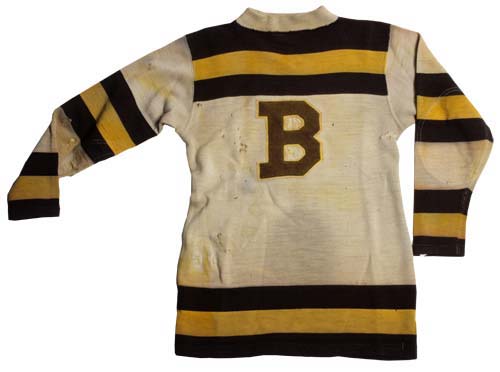 Boston Bruins jersey worn by Dit Clapper throughout his NHL career.
| | |
| --- | --- |
| In order to compile a 'Who's Who section in the National Hockey League's Guide and Record Book, players were asked to provide information on various topics, including their minor hockey career, accomplishments in other sports, ancestry, military service, and off-season employment. Here is one for Aubrey "Dit" Clapper filled in by Jim Hendy. | National Hockey League publicity release sent out on Feb 11, 1947 announcing that on Feb 12, 1947 in Boston, MA the NHL will pay tribute to one of the all time greats of hockey. The only man to play 20 seasons in the NHL. Aubrey Dit Clapper, coach of the Boston Bruins and senior player in the NHL. |
| | |
| --- | --- |
| On June 3rd, 1959 Bobby Hewitson of the Hockey Hall of Fame received this letter from Dit Clapper confirming his intentions of attending Hockey Day to be held at the CNE on September 5, 1959. | Stick used by Clapper during the 1940-41 NHL season to score his 200th goal, and another that he used during practice in the 1948-49 NHL season, final year as coach of Boston Bruins. |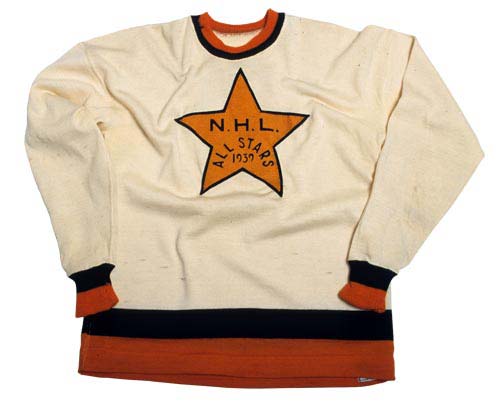 Clapper's NHL All-Sar Jersey from the game played on October 20, 1939.