| | |
| --- | --- |
| Lester Patrick hockey card from his days as a member of the Renfrew Millionaires. | Ticket to the 1996 Lester Patrick Award reception, which honours contribution to hockey in the United States. |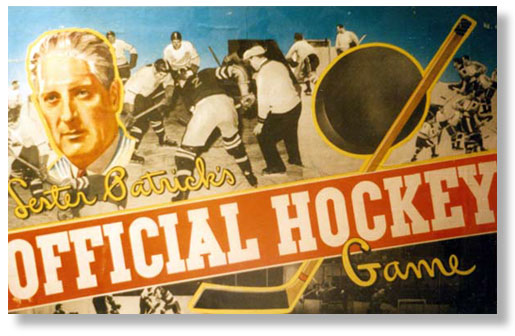 Lester Patrick official hockey game from 1939-40.



It's never too late. Cartoon honouring the famous
Patrick family.


NHL publicity release from December 2, 1947 announcing that Lester Patrick will receive a scroll as a member of the International Hockey Hall of Fame at a night dedicated to him (December 3, 1947) at Madison Square Garden in New York.
| | |
| --- | --- |
| Letter from Lester Patrick to R.W. Hewitson of the Hockey Hall of Fame regarding qualifications and rules for election of candidates. | Game program from Lester Patrick night at Madison Square Garden. December 3, 1947. |