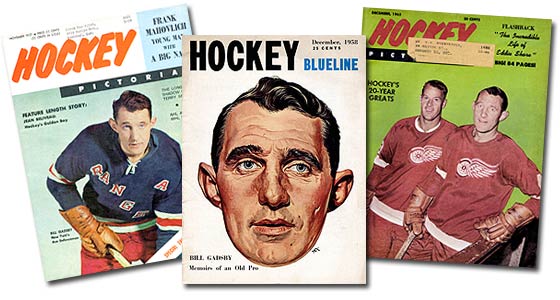 Throughout his Hall of Fame career Gadsby graced the cover of numerous programs including these three from his days as a member of the New York Rangers and Detroit Red Wings.



In order to compile a 'Who's Who' section
in the National Hockey League's Guide and
Record Book, players were asked to provide information about themselves, like this information sheet on Bill Gadsby.




The Grateful Gadsby, by Bill Gadsby as told by Kevin Allen. Copyright 2003 by Bill Gadsby Hockey Schools, Inc. and Immortal Investments Publishing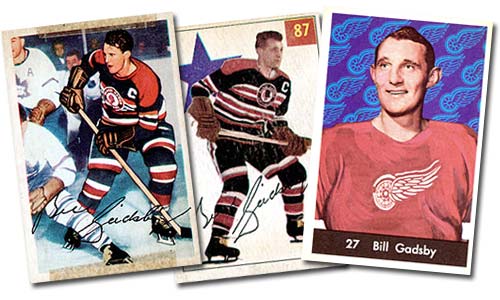 Three of Gadsby's hockey cards: (from left to right) a 1953-54 Parkhurst card,
a 1954-55 Parkhurst card and a 1961-62 Parkhurst card.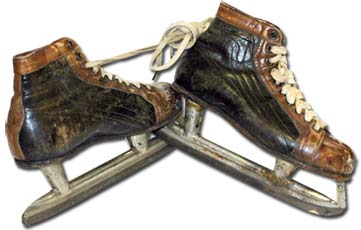 Skates from Gadsby's final season of junior hockey with the Edmonton Canadians in 1945-46. Finished 4th in AJHL scoring with 26 points helping the Canadians capture their 4th consecutive league title.