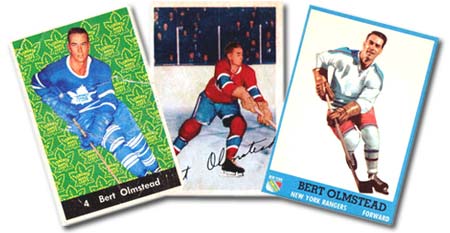 Three of Olmstead's hockey cards: (from left to right) a 1953-54
Parkhurst card, 1961-62 Parkhurst card and a 1962-63 Topps card.



Thank you card from Olmstead to Hockey Hall of Fame
Director & Curator Lefty Reid for the points
regarding H.H.O.F. museum.




Stanley Cup traveling case from the 1940s/50s given to five-time Stanley Cup champion Bert Olmstead for safe-keeping by furniture maker John Poelsterl who was commissioned by then NHL President Clarence Campbell to make a new travel case in 1961.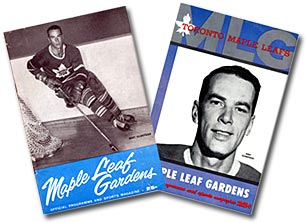 A pair of game programs from when Bert Olmstead
skated with the Toronto Maple Leafs.