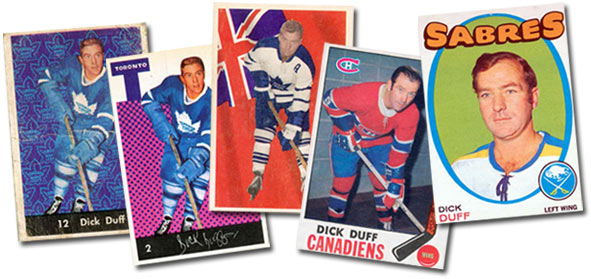 Five of Duff's hockey cards: (from left to right) a 1961-62 Parkhurst card, a 1962-63
Parkhurst card, a 1963-64 Parkhurst card, a 1969-70 O-Pee-Chee card and a 1971-72 O-Pee-Chee card.

The Stanley Cup 1961-62 Toronto Maple Leafs and the Stanley Cup 1968-69 Montreal Canadiens engravings. The first and last Cup victories of Duff's illustrious career. The Kirkland Lake, Ontario native would capture a total six Stanley Cups (1962, 1963, 1965, 1966, 1968 and 1969) over the span of 17 years in the NHL.

Stick used Montreal Canadiens forward Dick Duff to score his 250th career NHL goal.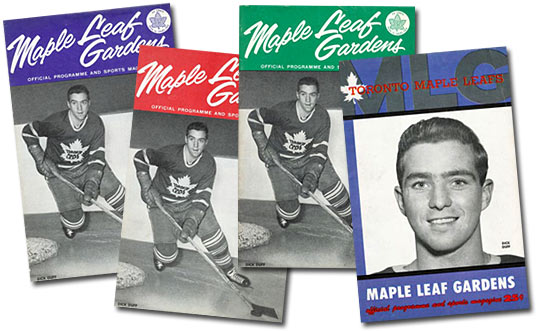 Dick Duff would often grace the cover of the program "Maple Leaf Gardens"
while a member of the Toronto Maple Leafs.