| | |
| --- | --- |
| Montreal Canadiens jersey worn by Roy during the 1986 Stanley Cup Final versus the Calgary Flames. | Team Canada jersey worn by Roy during the 1998 Winter Olympic Games in Nagano, Japan. |
Stick used by Roy during the 2002 NHL All-Star Game in Los Angeles, CA.
while representing the Western Conference.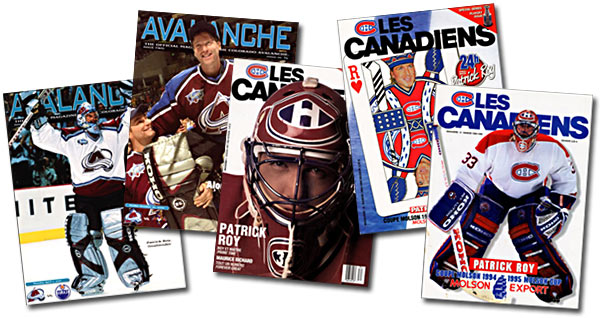 Throughout his Hall of Fame career Roy graced the cover of numerous programs including these two from his days as a member of the Colorado Avalanche and three from his days as a Montreal Canadien.

Stick used by Roy to record his 300th career win versus the Edmonton Oilers on February 17, 1996.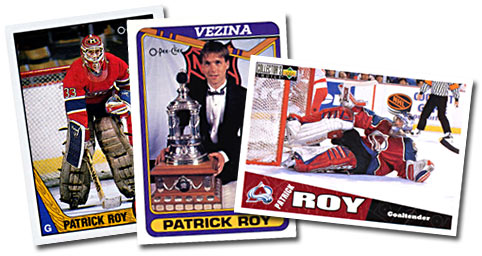 Three of Roy's hockey cards: (from left to right) a 1987-88 O-Pee-Chee card, a 1990-91 O-Pee-Chee
Vezina Trophy card and a 1996-97 Upper Deck Collectors Choice card.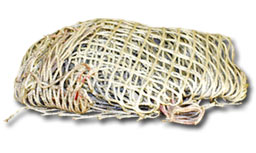 On October 17, 2001 Roy broke Terry Sawchuk's record for career wins with his 448th in a 4-3 OT victory over the Washington Capitals at the MCI Center in Washington, D.C. Following the game, Roy would cut this mesh netting of the goal he defended during the first and third periods while accompanied by Hall of Fame goaltender Tony Esposito and NHL Commissioner Gary Bettman.