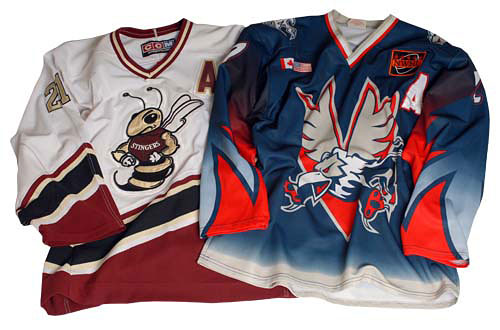 Cammi Granato's Concordia Stingers jersey (1994-1997) and her Vancouver
Griffins jersey from the club's inaugural NWHL homestand on October 25, 26 and 27, 2002.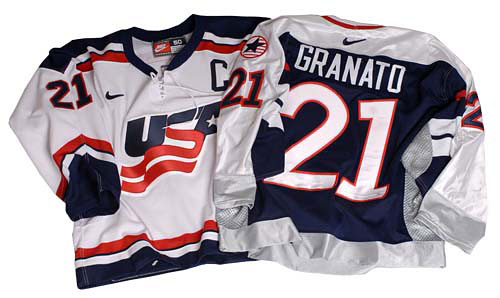 White Team USA jersey worn by Cammi Granato during the 2005 World Women's
Championship and Blue Team USA jersey worn during the 1999 World Women's Championship.



Cammi Granato's player contract with the
Vancouver Griffins of the NWHL signed on
May 6, 2002 in St. Louis, MO.




Track suit worn by U.S. women's hockey player Cammi Granato as one of the torchbearers during the opening ceremony at the 2002 Winter Olympic Games held in Salt Lake City, Utah.

Vancouver Griffins nameplate belonging to Cammi Granato from the 2002-03 National Women's Hockey League
season along with the puck she used to score the first official home goal by the club on October 25, 2002.