Feature Film
---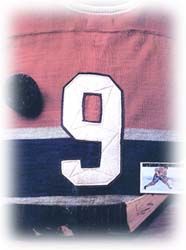 It is every player's dreams to hoist the Stanley Cup at least once. Winning it consistently is the ultimate team achievement. Expansion and frenzied free agency have made dynasties even more elusive and appreciated than ever before.
The Hockey Hall of Fame is pleased to present the second annual Molstar Feature Film Presentation titled Stanley Cup Greatest Dynasties. Join us as the film chronicles the great NHL dynasties of the past 60 years – from the Leafs of the 40s to the Oilers of the 80's.
As a special tribute, the Hockey Hall of Fame will dedicate the film to the memory of Maurice "Rocket" Richard, a key member from the Montreal Canadiens Stanley Cup Dynasty of the 1950's. Richard lost his battle with cancer on May 27th, 2000.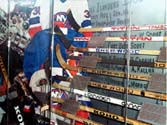 A multi-showcased, dynasty-themed exhibit will also be unveiled outside the theatre's entrance. The nine highlighted teams are: the 1919-27 Ottawa Senators, the 1946-51 and 1961-67 Toronto Maple Leafs, the 1949-55 Detroit Red Wings, the 1955-60, 1964-69 and 1975-79 Montreal Canadiens, the 1979-83 New York Islanders, and the 1983-90 Edmonton Oilers.
---
Legends of Hockey Fan Forum | Dynasties: The Teams | HHOF News