RE-OPENING JULY 30
The Hockey Hall of Fame and Spirit of Hockey store
are excited to welcome you back starting on
Friday, July 30th! Tickets will be available
for purchase soon. Please check back.
With 90 goalie masks on display, The Mask exhibit is an unparalleled tribute to puckstoppers past and present and offers a glimpse into the evolution of facial protection from safety to expression.

HHOF's newest exhibit - an unparalleled tribute to puckstoppers past and present.
The 'Evolution of the Goalie Mask' display at the entrance of the exhibit demonstrates the major changes in the mask. The exhibit also showcases an animated presentation that tells the story of over 150 goalies and the historic and artistic significance behind their distinctive masks ranging from the inclusion of pop culture icons, athletes from alternate sports and defunct teams.
Notable masks on display include those worn by Hockey Hall of Fame Honoured Members Jacques Plante, Johnny Bower, Ken Dryden, Ed Belfour, Grant Fuhr plus many more.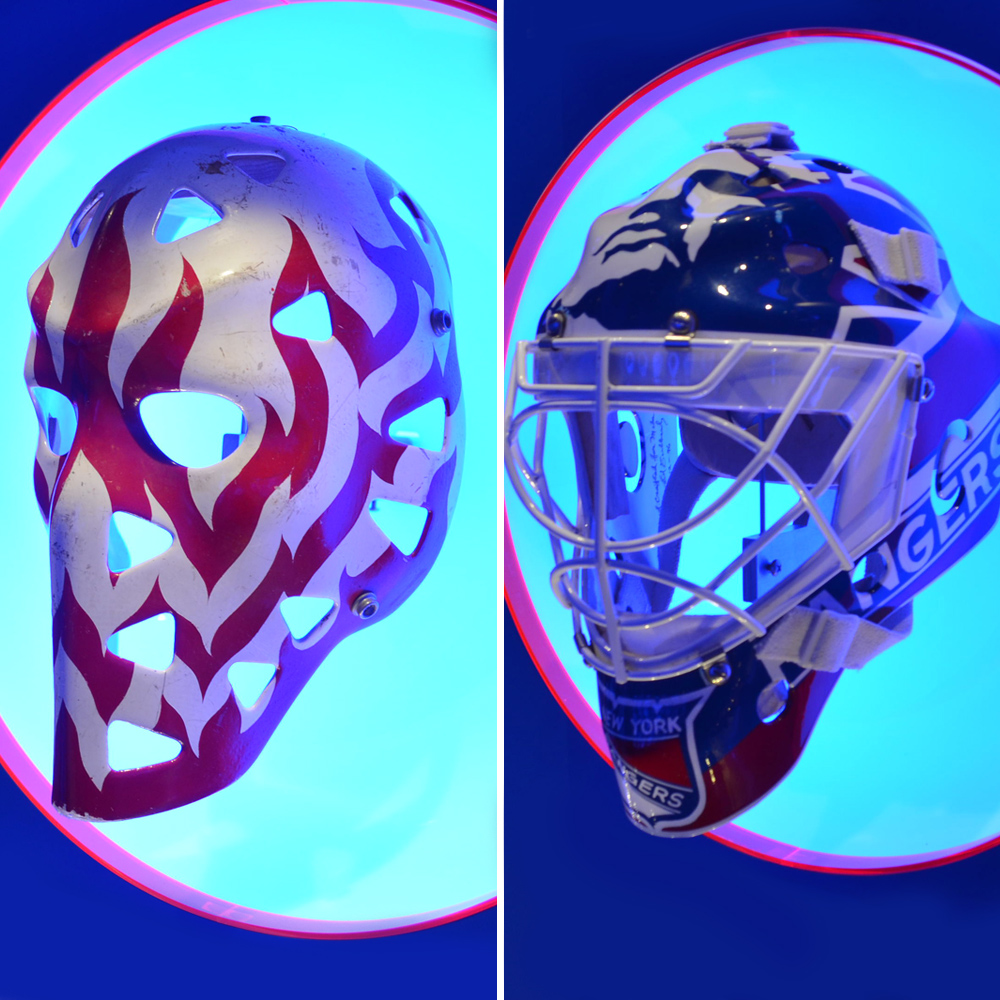 Masks worn by Keanu Reeves in the movie Youngblood and by New York Rangers star Mike Richter are among the over 90 goalie masks on display.
Facial protection was first used in the NHL during the 1929-30 season. Clint Benedict of the Montreal Maroons had his right cheekbone broken and returned a week later wearing a leather mask. He discarded it soon after and it would be 30 years before another goaltender would wear a mask. On November 1, 1959, Jacques Plante was hit in the face by an Andy Bathgate shot and refused to return to the ice without the use of a mask.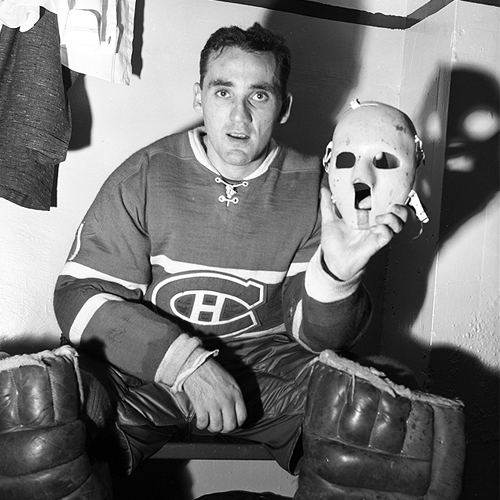 Starting in 1959, Jacques Plante became the first goaltender to wear a mask on a regular basis.
Slowly throughout the 1960s, other goalies picked up on the trend and began to protect their faces, too. By the early 1970s, virtually all NHL goalies wore a mask. Today, most goalies around the world use a combination of a caged front and a molded fibreglass frame.
Today's masks are also works of art with each goalie choosing a personal decoration. The artistic trend started when Gerry Cheevers of the Boston Bruins painted stitch marks on his mask where hit by the puck. From there it spread and soon every goalie had either a personal trait (i.e. nickname or trademark) and/or a team design. Masks have become a way for goaltenders to not only protect themselves, but express themselves as well.
Exhibits Map