FRIDAY, NOVEMBER 11 - MONDAY, NOVEMBER 14, 2016
Come down and take part in daily Induction Weekend events commemorating the Class of 2016.
2016 VIP Induction Weekend Packages - Exclusive access to Induction Weekend Festivities including Leafs vs Flyers and Legends Classic games, Legends Autograph Signing plus more. Details.
See below for weekend schedule.

HOCKEY HALL OF FAME GAME
Air Canada Centre
7:00pm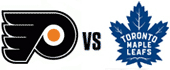 > Tickets included within VIP INDUCTION PACKAGES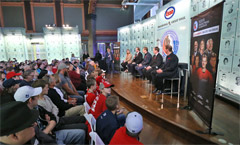 INDUCTEE Q&A FAN FORUM
1:30pm - 2:30pm
Partake in a special Q & A session featuring the 2016 Inductees Eric Lindros, Sergei Makarov, Rogie Vachon and Kalli Quinn representing the late Pat Quinn.

Note: Due to anticipated attendance, seats for the fan forum are on a first-come, first-served basis. Inductees will not be available to sign autographs.
>
Tickets included within
VIP INDUCTION PACKAGES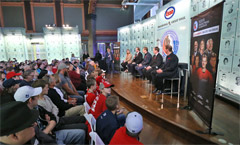 LEGENDS AUTOGRAPH SIGNING
12:00pm - 1:00pm
Meet Haggar Hockey Hall of Fame Legends Classic captains
Borje Salming
and
Eric Lindros
for an autograph signing.
Guests with full paid admission receive access to the autograph signing plus a free print for signing. Only this print will be autographed. Outside items will not be signed. Photographs are not permitted. Access based on a first-come, first-served basis. One autograph per guest, 250 guest limit.
> Guaranteed access tickets included within VIP INDUCTION PACKAGES
Air Canada Centre, Toronto
3:00pm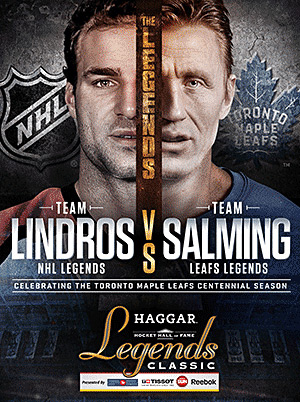 NHL and the NHL Shield are registered trademarks of the National Hockey League. NHL and NHL team marks are the property of the NHL and its teams. All Rights Reserved.
Eric Lindros and Borje Salming captain two star-laden teams in this annual classic.
Celebrating the Toronto Maple Leafs Centennial Season.

PRE-GAME CEREMONY
- Witness hockey history as the
Induction Class of 2016
will receive their Official Honoured Members Blazers at centre ice.
FREE SOUVENIR PROGRAM - Upon entry to the game, each ticketholder will receive a complimentary souvenir collectible program.
Legends Scheduled to Appear:
Ciccarelli, Coffey, Gartner, Gilmour, Hawerchuk, Larionov, Lindros, McDonald, Murphy, Nieuwendyk, Salming, Sittler, Arnott, Brisebois, Clark, Corson, Graves, Kaberle, LeClair, McCabe, Renberg, Roberts, Tucker, Vaive, Williams and others.
Full Star-Studded Rosters.



>
Premium tickets included within
VIP INDUCTION PACKAGES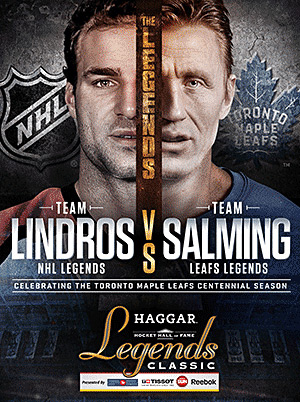 2016 INDUCTION CELEBRATION
Hockey Hall of Fame
Brookfield Place, Toronto
5:30pm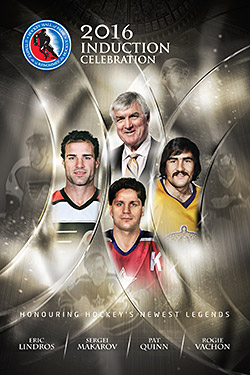 Rub shoulders with the legends and the who's who of hockey.
Click here for Induction Celebration Gala details and ticket information.
Induction Ceremony
To be broadcast on TSN2 and NHL Network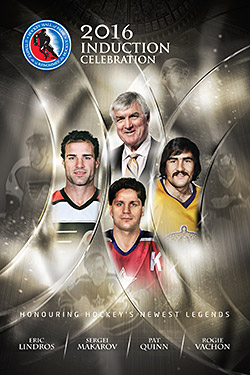 Induction Weekend Hours
Friday, November 11th
10:00am- 6:00pm
Saturday, November 12th
9:30am - 6:00pm
Sunday, November 13th

10:00am - 5:00pm
Monday, November 14th
MUSEUM CLOSED FOR INDUCTION CEREMONY
Spirit of Hockey retail store open 10:00am - 4:00pm
Hours of operation subject to change without notice. *All activities listed take place at the Hockey Hall of Fame unless otherwise noted and are subject to change without notice.