Jeremy Jacobs' father, Louis Jacobs, along with his uncles Charles and Marvin, created a company called Delaware North that at first sold concessions at movie theatres and then moved into ballparks. Eventually, Louis took over the company and when his father passed away in 1968, Jeremy, who was born in Buffalo, New York on January 21, 1940, took over the company. Although just 28, he was well-prepared with a degree from State University of New York at Buffalo School Management and later, he completed the Harvard School of Business Advanced Management Program.
Delaware North flourished under Jeremy, and now the Buffalo-based global hospitality and food service business also operates in the lodging, sporting, airport, gaming and entertainment industries.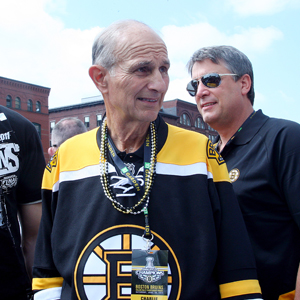 Delaware North also owns and manages TD Garden, the home of the NHL's Boston Bruins as well as the NBA's Boston Celtics. Since 1975, Jacobs has owned the Bruins and represents the franchise on the NHL's Board of Governors as well as serving on its Executive Committee. Beginning in 2007, he was elected chairman of the NHL's Board of Governors.
Under Jacobs, the Bruins made several changes that resulted in a Stanley Cup championship in 2011, the franchise's first in 39 years.
Jacobs also owns an interest in the New England Sports Network (NESN), partnering with John Henry, the owner of the Boston Red Sox.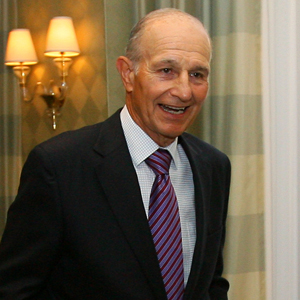 In January 2015, Jeremy Jacobs turned over the day-to-day running of the Bruins and Delaware North to sons Jerry Jr., Louis and Charlie, but continues to remain active with the Bruins, and continues to serve on the NHL Board.
For several years, Jeremy Jacobs was listed as one of the Most Influential People in Sports by Sports Business Journal. He was inducted into the Sports Hall of Fame in Western New York in 2006. In 2015, he was the recipient of the Lester Patrick Award for his contributions to hockey in the United States. In presenting the award, the committee wrote, "Jeremy Jacobs -- as owner for 41 years of the NHL's first U.S.-based team and long-serving Chairman of our Board of Governors -- has provided unparalleled vision, innovation and inspiration to the advancement of hockey and the NHL."