They called him the 'Finnish Flash,' and with good reason. Teemu Selanne played 21 sensational NHL seasons and represented Finland internationally for over two decades.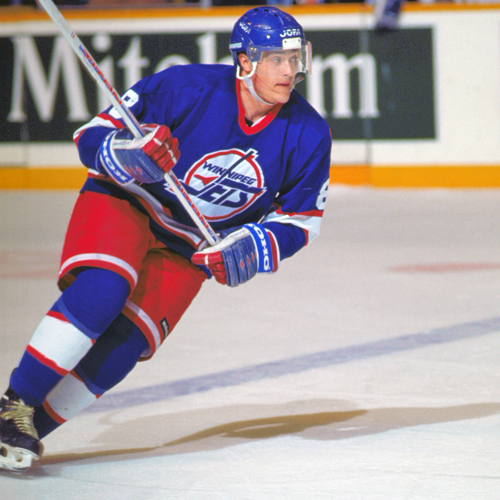 Born July 3, 1970 in Helsinki, Finland, Selanne was the first-round selection of the Winnipeg Jets at the NHL Entry Draft in 1988, but decided to stay in Finland to complete his mandatory Military service as well as continue starring with the Jokerit club in Finland. He finally arrived in the NHL in 1992-93 and exploded onto the North American hockey scene, setting an NHL rookie record by scoring 76 goals (one of only eight players to ever score 70 goals in a season) as well as 132 points, both career highs for him, and as a result, was awarded the Calder Trophy as the league's best freshman and was selected for the NHL's First All-Star Team.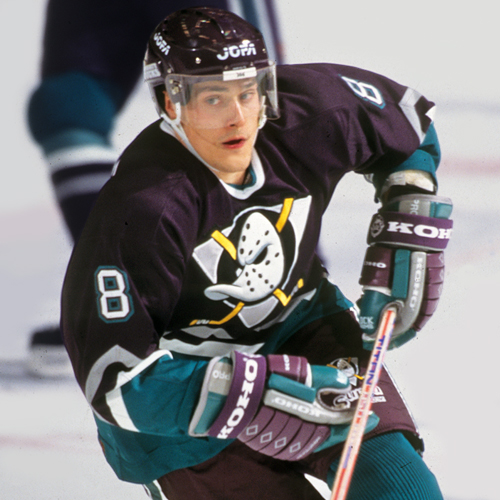 Mid-way through his fourth season with the Jets, Teemu was dealt to the Mighty Ducks of Anaheim. Although upset when first told, Selanne grew comfortable in California. Paired with Paul Kariya, Selanne found his groove quickly and finished the 1995-96 season with 40 goals and 108 points. He scored 51 goals and also eclipsed the 100-point plateau for a third time in 1996-97, leading the Ducks to their first playoff berth while again being voted onto the NHL's First All-Star Team. In 1997-98, he once again reached the 50-goal plateau with 52, tied with Peter Bondra for league-best. That season, Teemu was a Second Team All-Star. The NHL created the Maurice 'Rocket' Richard Trophy in 1998-99, and Teemu became the first recipient, scoring 47 goals to lead the NHL.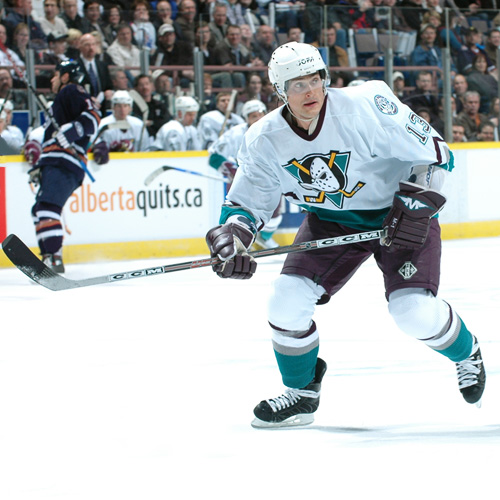 In March 2001, after parts of six seasons with the Mighty Ducks, Selanne was traded to the San Jose Sharks. He scored 29 and 28 goals respectively in his two full seasons with San Jose (2001-02 and 2002-03), but that summer, he became a member of the Colorado Avalanche, where he was joined by former teammate Paul Kariya. Unfortunately, injuries curtailed his productivity, and after the 2004-05 NHL lock-out, he returned to Anaheim as a free agent in 2005-06. There, he returned to glory, collecting 40 goals and 90 points and was awarded the Masterton Trophy for his perseverance and dedication. The next season, he bettered his output, completing the campaign with 48 goals and 94 points. The newly renamed Anaheim Ducks would go on to the Stanley Cup Final and defeat the Ottawa Senators to win the franchise's first Stanley Cup in the spring of 2007.
Selanne retired at the conclusion of the 2013-14 season. His NHL totals are staggering: 684 goals and 1,457 points collected in 1,451 regular season games. In post-season contests he scored an even 44 goals and 44 assists in 130 playoff games. Through his career, he was named to NHL All-Star Teams four times and played in ten All-Star Games. He scored 50 or more goals in a season on three occasions and reached the 100-point mark four times. Selanne is the highest-scoring Finn in NHL history. The Anaheim Ducks retired his number 8 in 2015, and in 2017, he was named one of the 100 Greatest NHL Players. But that is only half of the equation. Selanne represented Finland in five World Championships, winning silver in 1999 and bronze in 2008. He was a member of the Finnish entry at two World Cup championships (he was the Most Valuable Player in 1999) and one Canada Cup tournament. And, Teemu represented his country at six Olympic Games, winning silver in 2006 and bronze in 1998, 2010 and 2014. He was selected Best Forward in 2006 and was the Olympic MVP in 2014. Teemu was named the Finnish ice hockey player of the year an unprecedented nine times.