Come down and take part in daily Induction Weekend events commemorating the Class of 2018.
Visit shop.hhof.com for exclusive Induction merchandise.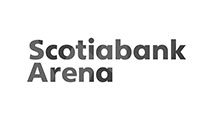 HOCKEY HALL OF FAME GAME
Scotiabank Arena (formerly Air Canada Centre), Toronto
7:00pm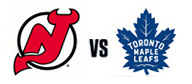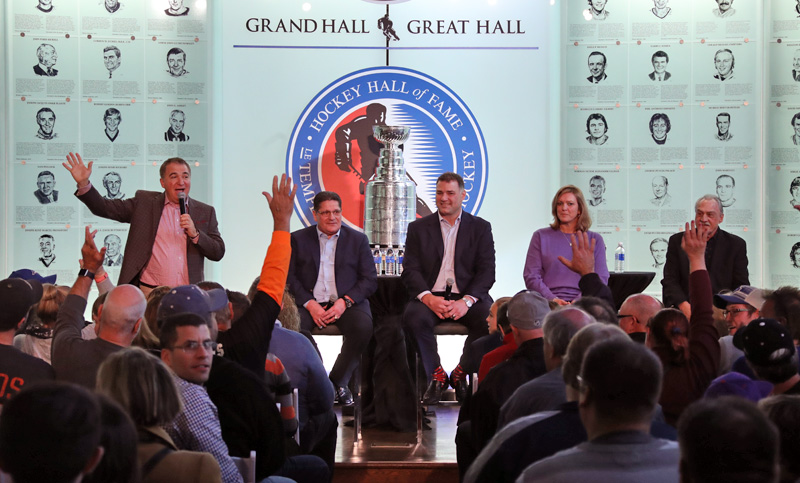 INDUCTEE Q&A FAN FORUM
1:30pm - 2:30pm
Partake in a special Q & A session featuring the 2017 Player Inductees – Brodeur, Hefford, St. Louis and Yakushev.

Note: Due to anticipated attendance, seats for the fan forum are on a first-come, first-served basis. Inductees will not be available to sign autographs.


>
Guaranteed access tickets included within


VIP INDUCTION PACKAGES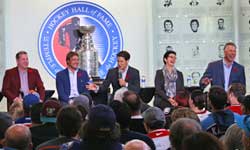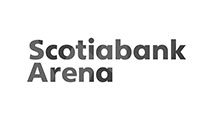 Scotiabank Arena (formerly Air Canada Centre), Toronto
3:00pm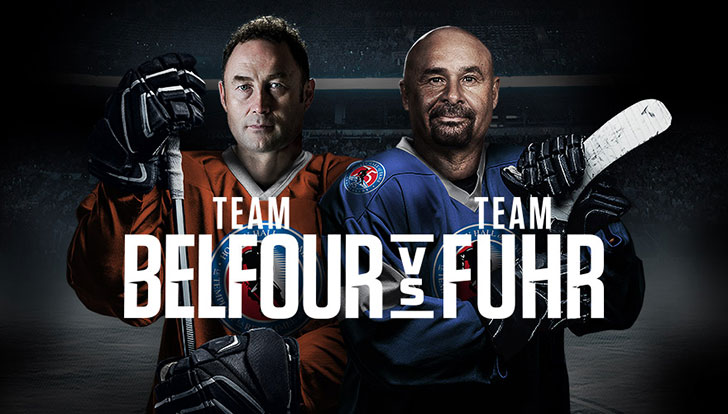 Highlighting the Sunday afternoon schedule of the 2018 Hockey Hall of Fame Induction Weekend Celebration.
Honoured Members Ed Belfour and Grant Fuhr trade in their goalie pads to captain two star-laden teams, featuring the return of goaltending legend Martin Brodeur in net.

PRE-GAME CEREMONY
Witness hockey history as the Induction Class of 2018 receives their Official Honoured Members Blazers at centre ice in a pre-game ceremony.
PARTICIPATING LEGENDS
Belfour, Fuhr, Anderson, Andreychuk, Brodeur**, Ciccarelli, Gartner, Gilmour, Hawerchuk, Heaney, Hefford, James, Larionov, Lindros, Murphy, Niedermayer, St. Louis, Stevens, Trottier, Yakushev, Briere, Clark, Daneyko, Doan, Iafrate, Leeman, Roenick, Thomas, Turco** and Turgeon.
Coach Lanny McDonald (HHOF 1992), Coach Willie O`Ree (HHOF 2018), Referee Bill McCreary (HHOF 2014), Linesman Ray Scapinello (HHOF 2008).
. *Players subject to change
** Goalies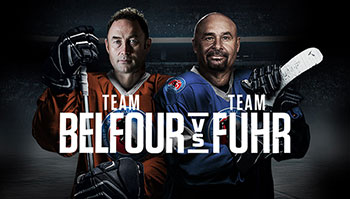 2018 INDUCTION CELEBRATION
Hockey Hall of Fame
Brookfield Place, Toronto
5:30pm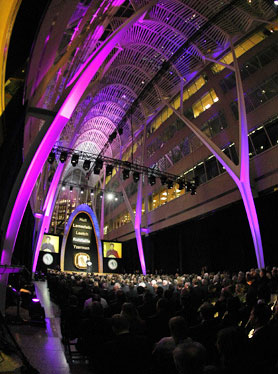 Rub shoulders with the legends and the who's who of hockey.
Click here for Induction Celebration Gala details and ticket information.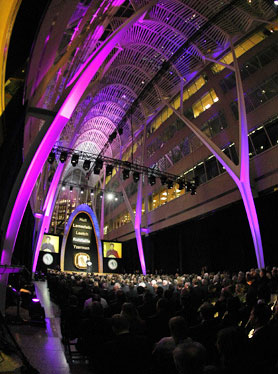 Induction Weekend Hours
Friday, November 9th
10:00am- 6:00pm
Saturday, November 10th
9:30am - 6:00pm
Sunday, November 11th

10:00am - 5:00pm
Monday, November 12th
MUSEUM CLOSED FOR INDUCTION CEREMONY
Spirit of Hockey retail store open 10:00am - 4:00pm
Hours of operation subject to change without notice. *All activities listed take place at the Hockey Hall of Fame unless otherwise noted and are subject to change without notice.