Hockey Hall of Fame Announces 2018 Inductees
Lanny McDonald, Chairman of the Hockey Hall of Fame announced today that six individuals have been elected to Hockey Hall of Fame Honoured Membership, four in the Player Category and two in the Builder Category. The vote took place today at the annual meeting of the Selection Committee in Toronto.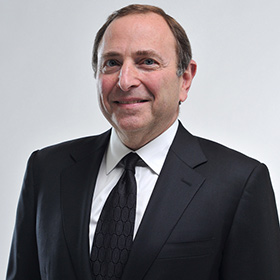 "The Hockey Hall of Fame is proud to welcome these hockey legends as Honoured Members," said Lanny McDonald. "Their contributions to the game of hockey are well documented and their election to the Hockey Hall of Fame is richly deserved."
In the Builder Category, Gary Bettman was elected. After being named NHL Commissioner in 1993, Bettman has led the NHL to unprecedented financial growth with league revenues increasing by over $3.5 billion (USF) during his tenure. Bettman also oversaw the league grow from 24 to 31 franchises and NHL attendance by 7 million fans per year.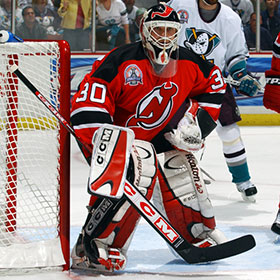 "This is not something I was focused on and I'm speechless and grateful to be included with this group," said Bettman. "I'm particularly honoured to be part of a class that includes Willie O'Ree."
Willie O'Ree was also elected in the Builder Category. The native of Fredericton, New Brunswick split his hockey between his home province and Quebec. From there he went to Springfield and was called up to the Boston Bruins on January 18, 1958, making him the first black player in NHL history. After a long professional minor league career, O'Ree retired in 1979 at the age of 43. He has spent the past 20 years as an NHL ambassador and in 2008 received the Order of Canada for his work growing the game around the world.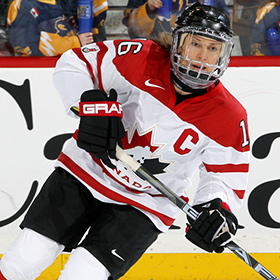 "This honour would not be possible if I had not rejoined the league in 1996," said O'Ree. "I was given a second wind to give back to the game and I am honoured to be recognized."
In the player category, goaltender Martin Brodeur spent 20 NHL seasons with the New Jersey Devils, where he owns or shares 12 NHL records. The three-time Stanley Cup Champion is one of only two goaltenders to play in over 1,000 NHL games. On the international front, Brodeur was also part of two gold medal winning Olympic teams – in 2002 and 2010.
"As a player you get to meet Hall of Fame members and now to have my name in the same sentence makes me speechless," said Brodeur. "I was fortunate to play on great teams that allowed me to play with my own personality, which is so important to a goaltender."
Jayna Hefford was born in Trenton, ON and as a youth set scoring records in Kingston minor hockey that have never been surpassed – by either a male or female hockey player. After a stellar career at the University of Toronto, Hefford went on to star in women's hockey, both at the CWHL and international levels. For Canada, she was a member of seven IIHL gold medal teams and also won four gold medals at the Olympic Games.
"I have chills and am very proud," said Hefford. "I am happy for this incredible honour and especially want to share it with my family."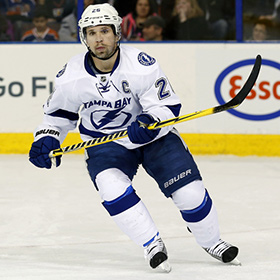 Martin St. Louis went from not being drafted by any NHL team, to a 17-year NHL career, playing 1134 regular season games and registering 1033 points. A five-time NHL All-Star, St. Louis won the Stanley Cup with Tampa in 2003-04 and was on Canada's gold medal Olympic team in 2014. A seven time NHL Award winner, he ended his career as only the 6th undrafted NHL player with 1,000 career points.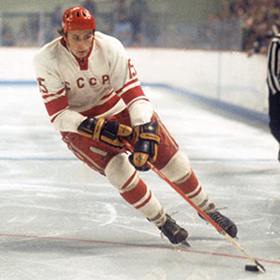 "Hockey is all about the people who have supported you over the years – both your teammates and your family," said St. Louis. "I tried to be the best player I could be every day and am proud of all of my NHL memories."
Aleksander Yakushev came into the North American hockey spotlight during the 1972 Summit Series and his play established him as one of the top players in the world. By that time Yakushev was already established in international hockey as a starring member of Spartak Moskva for almost a decade. Elected to the IIHF Hall of Fame in 2003, his accomplishments also include Olympic gold medals in 1972 and 1976.
The 2018 Induction Celebration will be held on Monday, November 12th at the Hockey Hall of Fame in Toronto.
---
2018 HOCKEY HALL OF FAME NHL MEDIA AWARD RECIPIENTS ANNOUNCED
TORONTO (June 1, 2018) - Mark Spector, President of the Professional Hockey Writers' Association, and Chuck Kaiton, President of the NHL Broadcasters' Association, announced today that Larry Brooks will receive the Elmer Ferguson Award for excellence in hockey journalism, and Joe Bowen will receive the Foster Hewitt Memorial Award for outstanding contributions as a hockey broadcaster.
Larry Brooks began his hockey writing career as a beat reporter at the New York Post, covering the New York Islanders and New York Rangers in the 1970s. His insight caught the attention of the New Jersey Devils, who hired the rising star to serve as the team's vice president of communications and radio color commentator. After ten years with the Devils, Brooks rejoined the New York Post and began his current streak of 22 straight seasons covering the Rangers. Since 1995 Brooks has also been the Post's national NHL columnist.
"Over the years Larry Brooks became the most important read on one of the NHL's most important beats, the New York Rangers," said Spector. "Beyond his edgy, colorful and on-point coverage of the Rangers, Brooks' weekly Slap Shots column has become destination copy for readers across the hockey world."
Joe Bowen began his broadcasting career calling hockey games for his hometown Sudbury Wolves. After a short stint with the American Hockey League's Nova Scotia Voyageurs, Bowen began a 36-year run as the voice of the Toronto Maple Leafs. Currently teamed with Jim Ralph on TSN 1050 and Sportsnet The Fan 590, Bowen has described the action for more than 3,000 games to some of the world's most dedicated hockey fans. As passionate in the community as he is on the airwaves, Bowen has helped raise hundreds of thousands of dollars for Leukemia research, and was named an ambassador for the city of Sudbury in 2002. Bowen also received the George Gross Award as Sports Media Canada's broadcaster of the year in 2013.
"Joe Bowen's contagious enthusiasm in the booth has entertained Toronto Maple Leafs fans for decades," said Kaiton. "The voice of the Toronto Maple Leafs is an extremely worthy recipient of the 2018 Foster Hewitt Memorial Award."
Brooks and Bowen will receive their awards at the "Hockey Hall of Fame NHL Media Awards Luncheon" in Toronto on Monday, November 12, 2018, and their award plaques will be displayed in the Esso Great Hall at the Hockey Hall of Fame alongside past award recipients.
Recipients of these awards, as selected by their respective associations, are recognized by the Hockey Hall of Fame as "Media Honourees" ─ a separate distinction from individuals inducted as "Honoured Members" who are elected by the Hockey Hall of Fame Selection Committee.
The 2018 Hockey Hall of Fame Induction Weekend begins on Friday, November 9, 2018, culminating with the Induction Celebration on Monday, November 12, 2018.
Named in honour of the late Montreal newspaper reporter, the Elmer Ferguson Memorial Award was first presented in 1984 by the Professional Hockey Writers' Association in recognition of distinguished members of the hockey writing profession whose words have brought honour to journalism and to the game of hockey.
Named in honour of the late "Voice of Hockey" in Canada, the Foster Hewitt Memorial Award was first presented in 1984 by the NHL Broadcasters' Association in recognition of members of the radio and television industry who have made outstanding contributions to their profession and to the game of hockey.
For more information:
Mark Spector
Professional Hockey Writers' Association
mark.spector@rci.rogers.com
Chuck Kaiton
NHL Broadcasters' Association
chuckk@carolinahurricanes.com
---