Come down and take part in daily Induction Weekend events commemorating the Class of 2019.



See below for weekend schedule and stay tuned to HHOF.com as more events are confirmed.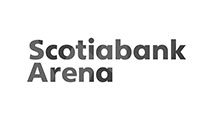 HOCKEY HALL OF FAME GAME
Scotiabank Arena, Toronto
7:00pm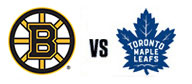 Boston Bruins vs. Toronto Maple Leafs
> Tickets included within VIP INDUCTION PACKAGES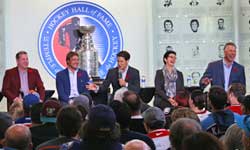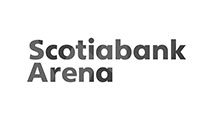 Scotiabank Arena, Toronto
4:00pm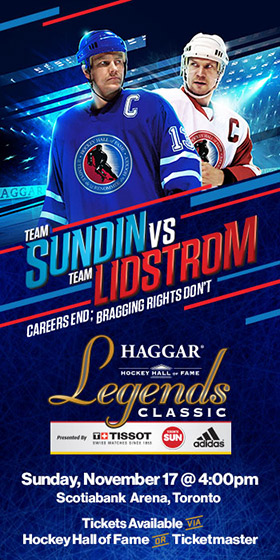 Highlighting the Sunday afternoon schedule of the 2019 Hockey Hall of Fame Induction Weekend Celebration.
Legends Mats Sundin and Nicklas Lidstrom battle for bragging rights, alongside two star-studded teams of Hall of Famers and hockey all-stars, spotlighting this year's Class of Inductees, who will be honoured in a pre-game ceremony.

PRE-GAME CEREMONY
Witness hockey history as the Induction Class of 2019 receives their Official Honoured Members Blazers at centre ice in a pre-game ceremony.
FREE SOUVENIR PROGRAM
Upon entry to the game, each ticketholder will receive a complimentary souvenir collectible program.
PARTICIPATING LEGENDS
Mats Sundin, Niklas Lidstrom, Guy Carbonneau, Dino Ciccarelli, Jayna Hefford, Igor Larionov, Larry Murphy, Hayley Wickenheiser, Sergei Zubov, Nik Antropov, Wendel Clark, Al Iafrate, Tomas Kaberle, Joe Kocur, Brian McCabe, Fredrik Modin, Brenden Morrow, Wade Redden, Stephane Richer, Jeremy Roenick, Ryan Smyth, Darryl Sydor, Steve Thomas, Marty Turco.
*Players subject to change

>
Tickets included within

VIP INDUCTION PACKAGES
2019 INDUCTION CELEBRATION
Hockey Hall of Fame
Brookfield Place, Toronto
5:30pm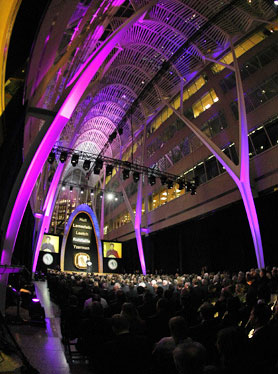 Rub shoulders with the legends and the who's who of hockey.
Click here for Induction Celebration Gala details and ticket information.
Induction Ceremony
To be broadcast on TSN5 and NHL Network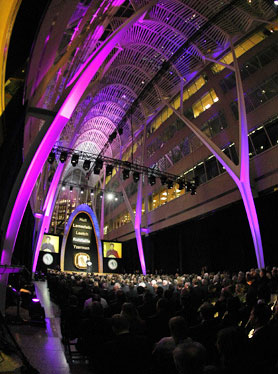 Induction Weekend Hours
Friday, November 15th
10:00am- 6:00pm
Saturday, November 16th
9:30am - 6:00pm
Sunday, November 17th

10:00am - 5:00pm
Monday, November 18th
MUSEUM CLOSED FOR INDUCTION CEREMONY
Spirit of Hockey retail store open 10:00am - 4:00pm
Hours of operation subject to change without notice. *All activities listed take place at the Hockey Hall of Fame unless otherwise noted and are subject to change without notice.