• One (1) night accommodation at Le Germain Hotel Maple Leaf Square;
 > Hotel room options: Classic King (1 king) or Classic Queen (2 queens)
 > Includes deluxe continental breakfast
 > Check-out anytime
• Two (2) Gold, Red or Green section tickets to see a Toronto Maple Leafs home game;
• Two (2) admission passes to the Hockey Hall of Fame;
• One (1) photo package with the Stanley Cup; and
• 25% off your Spirit of Hockey store purchase of $50 or more.
Packages are available for the following 2021/2022 Toronto Maple Leafs season home games:
Maple Leafs Games Schedule
DATE
OPPONENT
GOLD
RED
GREEN
Sat. Nov 6, 2021
Boston Bruins
SOLD
SOLD
SOLD
Sat. Nov 20, 2021
Pittsburgh Penguins
SOLD
SOLD
SOLD
Sat. Dec 11, 2021
Chicago Blackhawks
SOLD
SOLD
SOLD
Sat. Jan 1, 2022
Ottawa Senators
SOLD
SOLD
SOLD
Sat. Jan 22, 2022
NY Islanders
SOLD
SOLD
SOLD
Sat. Feb 26, 2022
Detroit Red Wings
SOLD
SOLD
SOLD
Sat. Mar 5, 2022
Vancouver Canucks
SOLD
SOLD
SOLD
Sun. Mar 27, 2022
Florida Panthers
SOLD
SOLD
Available
Sat. Apr 9, 2022
Montreal Canadiens
SOLD
SOLD
SOLD
Fri. Apr 29, 2022
Boston Bruins
SOLD
SOLD
SOLD
Book your Maple Leafs Weekend Package now!
Inquire for customization of packages.
For more information or to reserve a Toronto Maple Leafs - Hall of Fame Weekend Package, please contact Natalie Gordon at ngordon@hhof.com or 416-548-9697.
Effective November 1, 2021: All visitors aged 12 and older will be required to show proof of full COVID-19 vaccination along with government-issued identification (showing name and date of birth), to enter the Hockey Hall of Fame.
Please read our Health & Safety Guidelines.
View Scotiabank Arena's 'Back in Action' safe return guide and attendee requirements.
Toronto Maple Leafs Weekend Packages are subject to availability and must be booked a minimum of 2 business days in advance of your visit.
Packages are non-refundable unless events are cancelled. Hotel accommodation covers room and tax charges only.
The Hockey Hall of Fame does not accept liability for any cancellations which may occur as a result of strike and/or any consequential damages of any kind.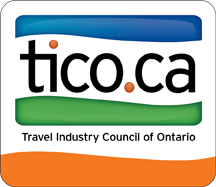 TICO Registration #50020279