It is easy to overlook the fact that Doug Wilson, the second-longest serving general manager in the NHL, was one of the very best defencemen of his era. A leader on and off the ice, he was selected to play in the NHL All-Star Game on eight occasions.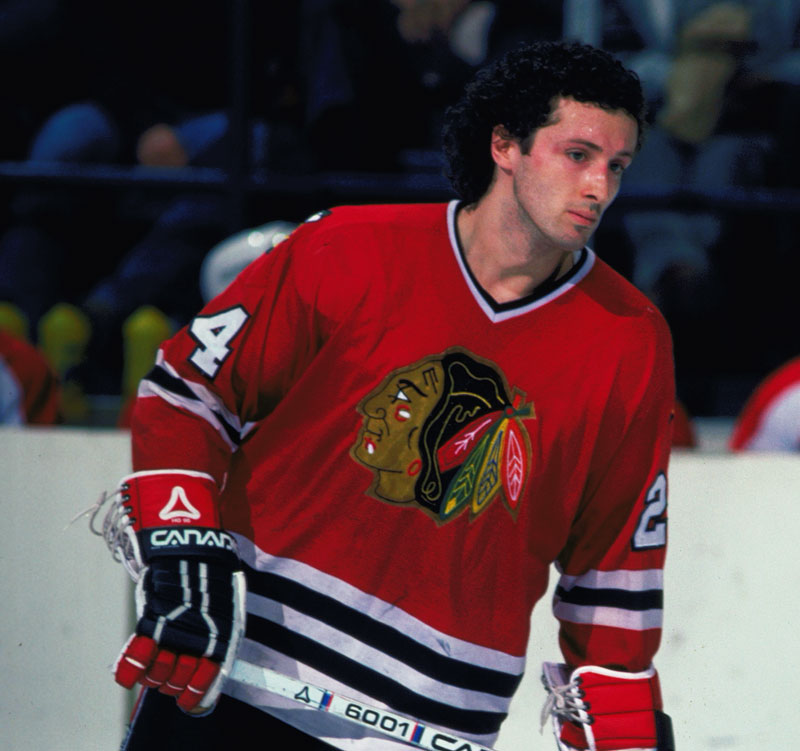 Born July 5, 1957 in Ottawa, Ontario, Wilson's game came to the attention of the hockey world during the three years he played Junior in his hometown. In 1974-75, Doug joined his hometown team and through his three seasons in Ottawa, contributed substantially to the franchise's success. Wilson was the model of consistency. As a rookie, he finished third in team scoring with 87 points, including 29 goals. In 1975-76, he finished third on the team again, finishing with 88 points, including 26 goals. Doug finished fourth in team scoring in 1976-77. He had 79 points with 25 goals. In a total of 156 regular season games, he collected 254 points, including 80 goals as a member of the 67s.
In Doug's final season of Junior, a season in which he was named to the league's First All-Star Team, the 67s won the J. Ross Robertson Cup as league champions, which gave them a berth in the Memorial Cup tournament, played that year in New Westminster, B.C. Ottawa went to the championship game facing the host New Westminster Bruins, but were edged 6-5. Doug led all scorers in the five-game Memorial Cup tournament, picking up 12 points.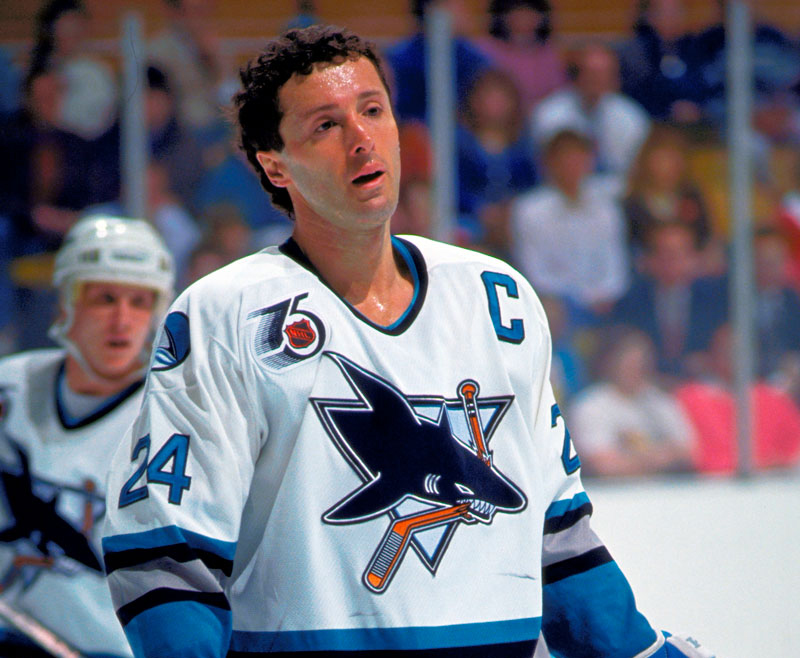 After a sterling career in Junior, Doug was drafted twice that summer. On June 14, 1977, he was the first pick of the Chicago Black Hawks, the sixth selection overall in the NHL Amateur Draft. Two days later, he was chosen fifth overall with the first selection of the Indianapolis Racers of the World Hockey Association in their Amateur draft. Wilson chose to make his professional debut with Chicago.
Doug played 14 seasons with the Black Hawks, and the team finished first in their division in seven of those seasons. Wilson was an integral part of the team. He led all Chicago defencemen in scoring in 10 of those 14 seasons, and was selected to play in seven NHL All-Star Games (1982, 1983, 1984, 1985, 1986, 1987 and 1990). In 1981-82, he enjoyed a career season, scoring 39 goals and 85 points to win the Norris Memorial Trophy as the league's best defenceman and was also chosen to the league's First All-Star Team. That season's totals are the best for any defenceman in franchise history. Wilson was twice selected for the NHL's Second All Star Team, being named in 1984-85 and 1989-90, and was a finalist for the Norris Trophy four times besides his win.
Wilson is the highest scoring defenceman in Chicago's history with 225 goals (12th overall), 554 assists (third overall) and 779 points (sixth overall) and has played the fifth most games (938) of any Black Hawk/Blackhawk.
The San Jose Sharks were awarded a franchise that made its debut in the 1991-92 NHL season. A September 6, 1991 trade brought the fledgling franchise instant credibility when Doug Wilson arrived in an exchange with the Blackhawks. Doug was immediately named captain of the team and served in that capacity until he retired following the 1992-93 season. In his first season in San Jose, Wilson was named to represent the Sharks at the NHL All-Star Game, his eighth such appearance. In both of his seasons with San Jose, he was the team's nominee for the King Clancy Memorial Trophy, awarded to the player who "best exemplifies leadership qualities on and off the ice and who has made a significant humanitarian contribution to his community."
During training camp in 1993, Wilson made the decision that it was time to retire as a player. Though his career, he played in 1,024 regular season games, with 237 goals, 590 assists and 827 points, as well as 830 minutes in penalties. He added another 95 playoff games with 19 goals and 61 assists to total 80 points. He also had 88 penalty minutes.
Not to be forgotten is Wilson's commitment to his country. In 1984, he was a member of Team Canada when they captured the gold medal at the Canada Cup.
Those who played with Doug knew he was destined to continue his hockey career in some management capacity. In November 1997, he was hired as the Director of Professional Development for the San Jose Sharks. Then, in May 2003, he was named the team's General Manager and Executive Vice-President, a role he continues to this day. Only David Poile of the Nashville Predators, who started his tenure in July 1997, has served longer in the GM's chair than Wilson among the NHL's current 31 general managers.
While a Stanley Cup championship remains in his sights, Doug Wilson has earned another reward — induction into the Hockey Hall of Fame in the Player category in 2020.