Jarome Iginla enjoyed a phenomenal 22-season NHL career that prompted Craig Button, his general manager with the Calgary Flames, to comment, "He doesn't carry himself with any attitude or arrogance. He's confident in his abilities. He's genuine. He's a better person than he is a player, and we all know what kind of player he is."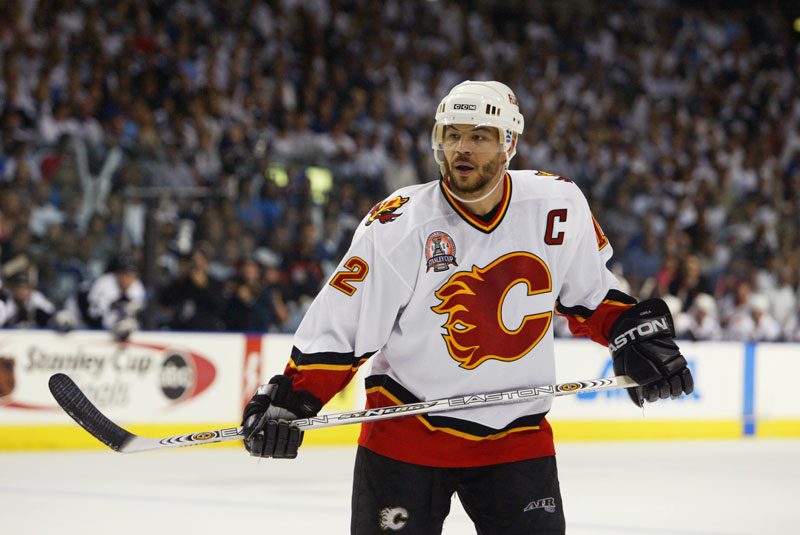 With a birth certificate that reads JAROME ARTHUR-LEIGH ADEKUNLE TIG JUNIOR ELVIS IGINLA, Jarome was born on July 1, 1977 in Edmonton, Alberta and raised in St. Albert, just north of the Alberta capital. Jarome's father was from Nigeria and his mother from Oregon, although the family had settled in the Edmonton area. As a player of mixed heritage, Iginla was occasionally faced with racism, but was inspired by the black players in the NHL, including Claude Vilgrain, Tony McKegney and Grant Fuhr, saying, "There are definitely more black players in the NHL today, and I know what it meant to me, so I'd love to be a role model to other young black kids." Like Fuhr, Iginla played goal in his first seasons of minor hockey but was later moved to forward.
As a Junior, Jarome won two Memorial Cup championship teams with the Kamloops Blazers (1994 and 1995), was recipient of the George Parsons Trophy as the Memorial Cup tournament's Most Sportsmanlike Player in 1995, and was named the Western Hockey League's Player of the Year in 1995-96 after scoring 63 goals and 136 points.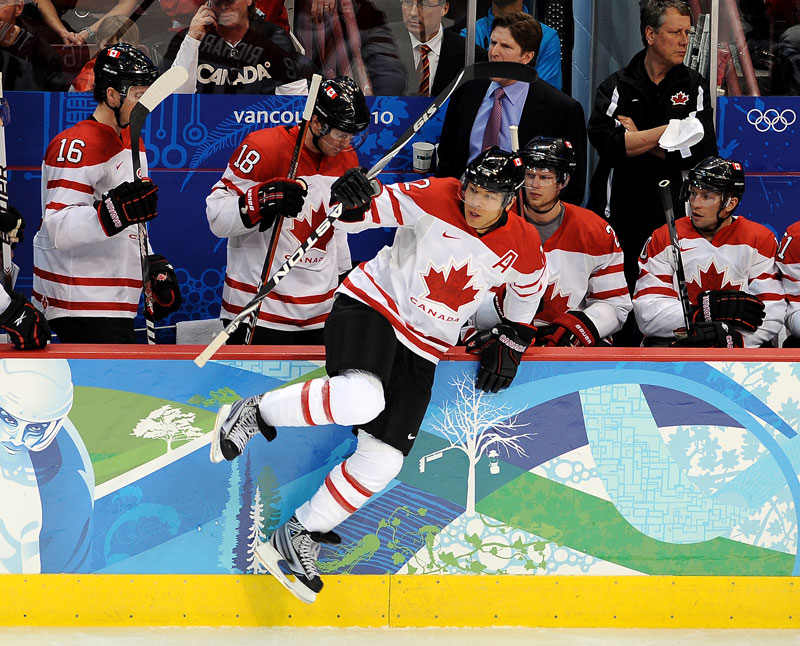 The Dallas Stars used their first selection to choose Iginla at the 1995 NHL Entry Draft, but before he had pulled on a Dallas jersey, he was traded to the Calgary Flames in a December 1995 deal that saw Joe Nieuwendyk move to Dallas.
Jarome made his NHL debut during the 1996 Stanley Cup playoffs. By the start of the 1996-97 season, he had earned a fulltime spot with the Flames and after leading all first-year players in scoring with 50 points, he was named to the NHL All-Rookie Team and finished second in voting for the Calder Memorial Trophy as the NHL's best rookie.
Iginla was into his 16th season in Calgary when he was traded to the Pittsburgh Penguins. During his career with the Flames, Iginla had 11 seasons with 30 or more goals, including four with 40+ goals and two 50-goal seasons. He won the Maurice 'Rocket' Richard Trophy for leading the NHL in goals scored with 52 in 2001-02 and won it a second time, tied with Ilya Kovalchuk and Rick Nash, with 41 in 2003-04. His career season was 2001-02 when his 52 goals were paired with 44 assists for a league-best 96 points, good for the Art Ross Trophy. He was also awarded the Lester B. Pearson Award (now renamed the Ted Lindsay Award) as the most valuable player as selected by the players. Jarome was a First Team All-Star three times and was voted onto the Second Team once. He served as the team's captain from 2006 until he was traded, and was the recipient of the Mark Messier Leadership Award in 2008-09. Jarome also won the King Clancy Memorial Trophy in 2004, an award given to the player "who best exemplifies leadership qualities on and off the ice and who has made a significant humanitarian contribution to his community." Iginla is the Calgary Flames' all-time leader in goals, points and games played, and is second in career assists. His number 12 was retired by the Flames during a ceremony on March 2, 2019.
As the 2012-13 season began to slip away, the Flames traded Iginla to Pittsburgh, who hoped to utilize Iginla's experience and productivity to return to the Stanley Cup Final, but were thwarted by Boston.
It was the Bruins that signed Iginla as a free agent prior to the 2013-14 season, and in his sole season with Boston, he again delivered a 30-goal campaign. Following the season, he joined the Colorado Avalanche and had seasons of 29 and 22 goals. During the 2016-17 season, Jarome was traded to the Los Angeles Kings for a fourth-round draft pick. He retired at the conclusion of that season.
Jarome Iginla's career consisted of 1,554 regular season games, in which he scored 625 times and assisted on 675 more for a total of 1,300 points. In post-season play, he competed in 81 games, scored 37 goals and 31 assists for a total of 68 points.
Iginla also played for Canada at several international tournaments. He led the 1996 World Junior Ice Hockey Championship in scoring on the way to winning a gold medal. He was named an All-Star and the tournament's Top Forward. In 1997, Jarome joined Team Canada at the World Championships in Finland and contributed to a gold medal. He has been a member of Team Canada at three Olympics, winning gold in 2002 in Salt Lake City and 2010 in Vancouver.
In recognition of a truly spectacular career, Jarome Iginla was inducted into the Hockey Hall of Fame in 2020.