Hockey Hall Of Fame Unites Chelios, Heaney,
Niedermayer And Shanahan For The Haggar Hockey
Hall Of Fame Legends Classic
Honoured Members and Leaf greats Lanny McDonald and Darryl Sittler
recreate the magic at historic Maple Leaf Gardens
TORONTO (August 6, 2013) — The Hockey Hall of Fame announced today that all four 2013 Player Inductees will play in the Haggar Hockey Hall of Fame Legends Classic during the upcoming 2013 Induction Weekend. Chris Chelios, Geraldine Heaney, Scott Niedermayer and Brendan Shanahan have confirmed that they will join a host of Hall of Fame legends and former NHL stars at the "Mattamy Athletic Centre at the Gardens" on Sunday, November 10, 2013 beginning at 2:00 PM.

The Legends Classic, which was first added to the Induction Weekend 10 years ago, has become a fan favourite for both the general public and visiting alumni. This year the event will bring the 2013 Inductees and Honoured Members from Canada, the United States and Europe back to the historic Maple Leaf Gardens, including Borje Salming's celebrated return along with Lanny McDonald and Darryl Sittler who will captain "Team McDonald" and "Team Sittler".

"To have the opportunity to step back on to the ice at Maple Leaf Gardens is a huge thrill," said Lanny McDonald. "It will be a great honour to play at the old Gardens with past teammates and the class of 2013."

Prior to the game, the 2013 Inductees will be presented with their Official Honoured Member Blazer as a prelude to the Induction Ceremony scheduled for live broadcast at 7:30 PM on Monday evening. During intermission, over 300 fans in attendance will win a limited edition print signed by the 2013 Inductees via the "Legends Shoot Out" if their complimentary souvenir program matches the number of goals scored. As an additional special bonus, all ticket holders will receive a complimentary Hockey Hall of Fame admission pass valid through December 31, 2013.

2013 Haggar Hockey Hall of Fame Legends Classic tickets for reserved seating can be purchased via Ticketmaster (www.ticketmaster.ca) at $55.00 each (plus applicable service charges).

For more information, please contact
Kelly Masse
Hockey Hall of Fame
(416) 416-933-8212


[email protected]


@kellyhockeyhall
---
Hockey Hall of Fame Announces 2013 Inductees
TORONTO (July 9, 2013) — Bill Hay, Chairman and CEO of the Hockey Hall of Fame, Jim Gregory and Pat Quinn, Co-Chairmen of the Hockey Hall of Fame's Selection Committee, announced today that Chris Chelios, Geraldine Heaney, Scott Niedermayer and Brendan Shanahan have been elected to the Hockey Hall of Fame in the Player Category. In addition, Fred Shero was elected in the Builder Category. The vote took place today at the annual meeting of the Selection Committee in Toronto.

"The Hockey Hall of Fame is proud to welcome these five hockey legends as Honoured Members," said Jim Gregory. "Their contributions to the game of hockey are well documented and their election to the Hockey Hall of Fame is richly deserved."

Chris Chelios, a native of Chicago, Illinois, after two successful seasons with the Wisconsin Badgers (1981-83), joined the Montreal Canadiens and was named to the NHL's All-Rookie team in 1984-85 and was also runner-up as Rookie of the Year to Mario Lemieux. He was part of the 1986 Canadiens' Stanley Cup winning team and won the James Norris Trophy as Defenceman of the Year in 1988-89. Traded to Chicago in 1990, Chris went on to play nine season with the Blackhawks and was a five time first or second team All-Star and two-time Norris winner. Chelios continued his career in 1999 with the Detroit Red Wings, winning Stanley Cups in 2002 and 2008. He finished his 26 year playing career at the age of 48 with the Atlanta Thrashers and Chicago Wolves in 2009-10.

"It's a great honour to be selected for the Hockey Hall of Fame," said Chelios. "To have such a long career in the game has been fantastic for me, and being named to the Hall is a huge recognition for what I was able to accomplish."

Geraldine Heaney was born in Belfast, Northern Ireland and grew up playing hockey in Toronto Aeros - an association she would remain with for 18 seasons. As a member of Canada's national team she won seven IIHF World Championship gold medals and was named the IIHF World Women's Championship's Best Defenceman in 1992 and 1994. A member of Canada's 2002 gold medal Olympic team, Heaney also won silver in 1998.

"This continues the big step that women's hockey is taking and the pioneering of Angela James and Cammi Granato," said Heaney. "I am very proud to join them in helping to grow our game."

Scott Niedermayer grew up in Cranbrook, British Columbia, and was a member of the Kamloops Blazers 1992 Memorial Cup championship team. Selected by the New Jersey Devils in the 1st round (3rd overall selection), he went on to play 13 seasons with the Devils from 1991 to 2004, winning Stanley Cups in the 1995, 2000 and 2003 seasons. In 2005, he signed as a free agent with the Anaheim Mighty Ducks where he was a two-time first team All-Star during his six seasons, as well as being a key part of their 2007 Stanley Cup winning team. He also won the Conn Smythe Trophy as Playoff MVP that season. On the international front, Scott also won gold at the World Junior Championship in 1991, gold at the World Championship in 2004, and gold at two Olympic Games in 2002 and 2010.

"My goal was always just to make the National Hockey League," said Niedermayer. "Joining people in the Hall of Fame that I've always looked up to is a tremendous thrill."

Brendan Shanahan was born in Etobicoke, Ontario and after two seasons with the London Knights (OHL) was selected by the New Jersey Devils in the 1st round (2nd overall) in the 1987 NHL Entry Draft. A member of the New Jersey Devils for four seasons, Brendan was signed as a free agent by the St. Louis Blues in 1991. He played four seasons with the Blues and had back to back 50 goal seasons in 1992-93 and 1993-94 - being named a 1st team NHL All-Star in 1993-94. Brendan went on to play two seasons in Hartford before being traded to the Detroit Red Wings in 1996, where he played nine seasons winning the Stanley Cup on three occasions (1997, 1998 and 2002). Signed as an unrestricted free agent by the New York Rangers, he played two more seasons before retiring in 2008. Representing Canada internationally on numerous occasions, he was a member of Canada's 2002 gold medal winning team.

"I've always been fortunate to have great teammates and coaches throughout my career," said Shanahan. "At every level I have tried to learn and my key to success was having people around me that helped me improve my game."

In the Builder Category, Fred Shero was elected. Shero began his coaching career in 1959-60 with the St. Paul Saints, and progressed up the ranks with a career culminating in nine seasons in the National Hockey League. His Philadelphia Flyers won Stanley Cups in 1973-74 and 1974-75, and he also took the New York Rangers to the final in 1979, where he also had the role of General Manager. In 734 NHL regular season games coached, his teams had 390 wins, 225 losses and 119 ties. Shero passed away on November 24th, 1990.

The 2013 Induction Celebration will be held on Monday, November 11th at the Hockey Hall of Fame in Toronto.

For more information, please contact
Kelly Masse
Hockey Hall of Fame
(416) 416-933-8212


[email protected]


@kellyhockeyhall
---
| | |
| --- | --- |
| | 2013 Hockey Hall Of Fame NHL Media Award Winners Announced |
TORONTO (June 11, 2013) — Chuck Kaiton, President of the NHL Broadcasters' Association, and Kevin Allen, President of the Professional Hockey Writers' Association, announced today that HARRY NEALE will receive the Foster Hewitt Memorial Award for outstanding contributions as a hockey broadcaster, and JAY GREENBERG will receive the Elmer Ferguson Memorial Award for excellence in hockey journalism.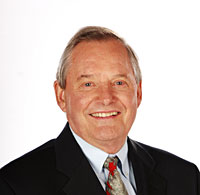 Harry Neale

Harry Neale used the insights gathered over a 20-year coaching career to become one of North America's most popular hockey analysts. After coaching stints at Ohio State University, the World Hockey Association and with the NHL's Vancouver Canucks and Detroit Red Wings, Neale turned to broadcasting in 1986. Starting at CBC's Hockey Night in Canada, Neale combined a deep knowledge of the game with a unique and humourous approach that endeared him to hockey fans. While with Hockey Night the native of Sarnia, Ontario, covered three Olympic Games, two World Cups of Hockey and countless important NHL games. For the past six years Neale has served as a broadcast analyst with the Buffalo Sabres.

"Harry has entertained millions of hockey fans in the United States and Canada for close to thirty years," said Kaiton. "His unique brand of humour and insight has been memorable. He is extremely worthy of this honour and the NHL Broadcasters' Association applauds him for his great work in all aspects of hockey."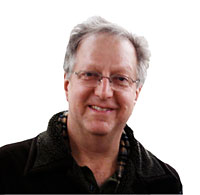 Jay Greenberg

Jay Greenberg's first NHL writing experience was at the Kansas City Star, covering the city's NHL team during its inaugural season. The Johnstown, Pennsylvania native then covered the Philadelphia Flyers for 14 years. His renowned copy skills and in-depth analysis of the team produced an avid readership, and led to several non-fiction books focused on the Flyers. Full Spectrum, one of the most complete histories of a team ever done, was published in 1996. Gordie Howe's Son: A Hall of Fame Life in the Shadow of Mr. Hockey (co-authored with Honoured Member, Mark Howe) will be published in October, 2013. Greenberg's 40-year writing career has also included a high profile post at Sports Illustrated, a featured column in The Hockey News, and general sports columnist roles at both the Toronto Sun and New York Post.

"During the prime of Jay's career, he was probably the best NHL beat writer in America," said Allen. "He was both a gifted writer and a thorough reporter. It was a treat to read his NHL coverage."

Neale and Greenberg will receive their awards at a luncheon presentation in Toronto on Monday, November 11, and their award plaques will be displayed in the Esso Great Hall at the Hockey Hall of Fame alongside the 88 past award recipients.
---