Hockey Hall of Fame Announces 2015 Inductees
TORONTO (June 29, 2015) — Lanny McDonald, incoming Chairman of the Hockey Hall of Fame and John Davidson, Chairman of the Selection Committee, announced today that seven individuals have been elected to Hockey Hall of Fame Honoured Membership, five in the Player Category and two in the Builder Category.  The vote took place today at the annual meeting of the Selection Committee in Toronto.

"The Hockey Hall of Fame is proud to welcome these seven hockey legends as Honoured Members," said John Davidson.  "Their contributions to the game of hockey are well documented and their election to the Hockey Hall of Fame is richly deserved."

Inductee Bill Hay

In the Builder Category, Bill Hay and Peter Karmanos Jr. were elected.

The first NCAA graduate to play regularly in the National Hockey League, Bill Hay's contributions to hockey span from grassroots to the professional level. His distinguished hockey resume includes contributions made while serving as President and Chief Operating Officer of Hockey Canada, President and Chief Executive Officer of the Calgary Flames, and most recently as Chairman of the Hockey Hall of Fame.

"Being recognized by my hockey peers is truly a great honour," said Hay. "Seeing the game - and the Hockey Hall of Fame - become truly international has been a tremendously rewarding experience."

Inductee Peter Karmanos Jr.

One of hockey's great benefactors, Peter Karmanos Jr. has helped enable the success of dozens of American hockey teams and thousands of players. The Detroit native captured a Stanley Cup as Chief Executive Officer, Owner and Governor of the Carolina Hurricanes in 2006.

"Being included in the Hockey Hall of Fame class of 2015 ranks right up there with winning the Stanley Cup," said Karmanos. "Hockey has a special place in my heart. It is the greatest team sport, and I believe the greatest game a boy or girl could play. Giving more kids the chance to play at the highest levels has truly been a labour of love."



In the Player category, Sergei Fedorov, Phil Housley, Nicklas Lidstrom, Chris Pronger and Angela Ruggiero were elected.

Inductee Sergei Fedorov

The first Russian to reach the 1,000 point milestone in the NHL, Sergei Fedorov played in six All Star Games, captured three Stanley Cups with the Detroit Red Wings, and was awarded the Hart Memorial Trophy as the league's most valuable player in 1994.

Inductee Phil Housley

"I have always played hockey because I loved it, not because I wanted to win awards," said Fedorov. "But now that my career is over I realize how special it is to be recognized by the Hockey Hall of Fame. I am deeply honoured to be an inductee."

The second-leading scorer all-time amongst U.S.-born players, defenceman Phil Housley played in seven All Star Games over a remarkable twenty one season NHL career. He also ranks fourth all-time among all NHL defencemen in scoring.

"I am absolutely elated to be entering the Hockey Hall of Fame as part of the class of 2015," said Housley. "One glance at the Legends who have already been enshrined proves that this really is the ultimate honour for a hockey player."

Inductee Nicklas Lidstrom


A seven-time recipient of the James Norris trophy as the NHL's top defenceman, Nicklas Lidstrom also captured four Stanley Cups with the Detroit Red Wings and an Olympic Gold Medal for Sweden.

"During my hockey career I was always focused on the next game or the next season, so I never allowed myself to imagine I'd be hearing from the Hockey Hall of Fame" said Lidstrom. "I took a lot of pride in being dedicated to the game, so it means a great deal to me to be recognized by those who know the game the best."

Inductee Chris Pronger

One of the toughest competitors to ever patrol the blue line, Chris Pronger captured both the Hart Memorial Trophy and James Norris Trophy in 2000. The native of Dryden, Ontario also captured two Olympic Gold Medals for Canada and a Stanley Cup with the Anaheim Ducks in 2007.

"It's very humbling to be included alongside the esteemed group of players and builders in the Hockey Hall of Fame's class of 2015," said Pronger. "It's very exciting to think about becoming an Honoured Member. It's certainly something I didn't expect while playing."

Inductee Angela Ruggiero

The youngest member of the team that captured the first-ever Olympic Gold Medal in women's ice hockey, Angela Ruggiero went on to help the United States capture four more Gold and six Silver World Championship medals. The defenceman from Panorama City, California, was also named Harvard's player of the year three times. "I've visited the Hockey Hall of Fame many times, and never get tired of learning about the rich tradition of the inductees," said Ruggiero, who is the fourth female ever elected for induction. "The fact that I'm now joining them is very special, and the greatest accomplishment I can think of as a hockey player."

The 2015 Induction Celebration will be held on Monday, November 9th at the Hockey Hall of Fame in Toronto.   For more information regarding the 2015 Induction Weekend/Celebration, visit www.hhof.com/htmlInduct/ind15menu.shtml.

For more information, please contact
Kelly Masse
Hockey Hall of Fame
(416) 416-933-8212
kmasse@hhof.com
@kellyhockeyhall
---
2015 HOCKEY HALL OF FAME NHL MEDIA
AWARD WINNERS ANNOUNCED
TORONTO (June 4, 2015) — Scott Burnside, President of the Professional Hockey Writers' Association, and Chuck Kaiton, President of the NHL Broadcasters' Association, announced today that BOB MCKENZIE will receive the Elmer Ferguson Memorial Award for excellence in hockey journalism and NICK NICKSON will receive the Foster Hewitt Memorial Award for outstanding contributions as a hockey broadcaster.
Bob McKenzie

One of the most connected and trusted analysts in the world of hockey, Bob McKenzie first developed his award-winning insights as a reporter with the Sault Ste. Marie, Ont., Star, then as editor-in-chief of The Hockey News and then as a hockey columnist for The Toronto Star. After joining TSN in the late 1980's McKenzie's coverage of the NHL, IIHF World Junior Hockey Championship, NHL Draft, NHL Trade Deadline and five Olympic Games raised the standard for an entire industry. Currently an analyst for TSN's NHL and international hockey coverage, McKenzie's considerable contributions to the game have resulted in several awards. He is The Hockey News nine-time selection as one of the game's 100 most powerful and influential people, recipient of a Gemini Award for his work as a studio analyst on the 2008 IIHF World Junior Championship, and in 2013 was named one of the 20 most powerful figures in sports media by Sports Illustrated. McKenzie has also written two best-selling books, "Hockey Confidential: Inside Stories of People Inside the Game"; and, "Hockey Dad: True Confessions of a (Crazy?) Hockey Dad".

"There's a reason life-long hockey writer, broadcaster and author Bob McKenzie has a million Twitter followers. There's a reason he is known affectionately by his colleagues in the industry as 'The Godfather'. And that reason is simple; there is no more authoritative voice in the game of hockey than McKenzie's voice," said Burnside. "If Bob McKenzie says it is so, it is so. I can think of no higher honour for a writer and journalist to be so regarded and McKenzie is full value for every accolade that comes his way, including the Elmer Ferguson Memorial Award."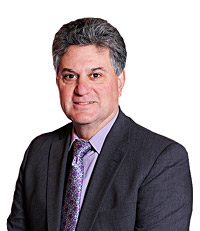 Nick Nickson

Now entering his 35th season as the radio "Voice-of-the-Kings", Nick Nickson calls the action of every pre-season, regular season and post-season playoff game on the Kings Radio Network. Inducted into the Southern California Sports Broadcasters Hall of Fame in 2009, Nickson's smooth, fast-paced and accurate delivery of every play has enabled Kings' fans to visualize more than 3,000 games. Nickson's broadcasting career began during the 1975-76 season as the voice of the AHL Rochester Americans and New Haven Nighthawks. He joined the Kings in 1981.

"Nick has been one of the most popular radio and TV personalities in Southern California for over three decades," said Kaiton. "He is extremely worthy of this award and we from the NHL Broadcasters' Association congratulate him on this distinct honour."

McKenzie and Nickson will receive their awards at the Hockey Hall of Fame NHL Media Awards Luncheon presentation in Toronto on Monday, November 9, 2015, and their award plaques will be displayed in the Esso Great Hall at the Hockey Hall of Fame alongside past award recipients.

Recipients of these awards, as selected by their respective associations, are recognized by the Hockey Hall of Fame as "Media Honourees" — a separate distinction from individuals inducted as "Honoured Members" by the Hockey Hall of Fame Selection Committee.

The 2015 Hockey Hall of Fame Induction Weekend celebrations begin on Friday, November 6, 2015. This year's inductees will be announced on Monday, June 29, 2015.
---