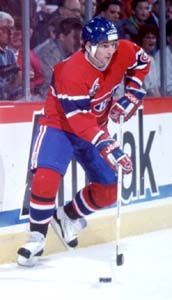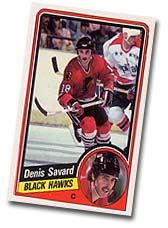 A native of Pointe Gatineau, Quebec, Denis Savard was born February 4, 1961. He was touted as a star throughout his hockey career.

Playing amateur hockey in Quebec, Savard's teams consistently won titles at all levels of peewee, midget and provincial leagues.

In his three seasons with the Montreal Jr. Canadiens of the Quebec Major Junior Hockey League, Savard accumulated 455 points and was named a 1st team all star in 1980. He was subsequently projected a "can't miss" prospect in the National Hockey League.

The Chicago Blackhawks drafted Savard in the 1st round, 3rd overall in the 1980 NHL Entry Draft. He did not disappoint. Savard was among the top 10 in scoring five times in his career, including two third-place finishes. His exceptional stickhandling skating and playmaking skills earned him numerous appearances on hockey's highlight reels.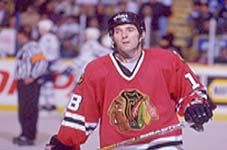 Savard spent the first 10 years of his professional career wearing the jersey of the Chicago Blackhawks. In a blockbuster deal on June 29, 1990, Savard was traded to Montreal for defenseman Chris Chelios. During his three-year tenure with the Canadiens, he earned a Stanley Cup ring in 1992-93. Savard went on to play for the Tampa Bay Lightning before returning to Chicago to round out his career.
Upon retirement, "Savvy" as he was nicknamed, had amassed five 100 + point seasons and held numerous records within the Blackhawks organization, including most points in a season (131) and most assists in one season (87).
A classy player both on and off the ice, Savard registered 1338 points on 473 goals and 865 assists during 1196 games during his stellar 17-year career.
Joe Mullen | Walter L. Bush, Jr.